International Student Ambassadors
Would you like to find out more about Purdue, or your particular area of interest, from a current international student? Here is your chance!

Purdue University's International Student Ambassadors have volunteered to help prospective students learn about the Purdue experiences, academic programs, and student life. Feel free to contact any of them with your questions about what being a Boilermaker is all about!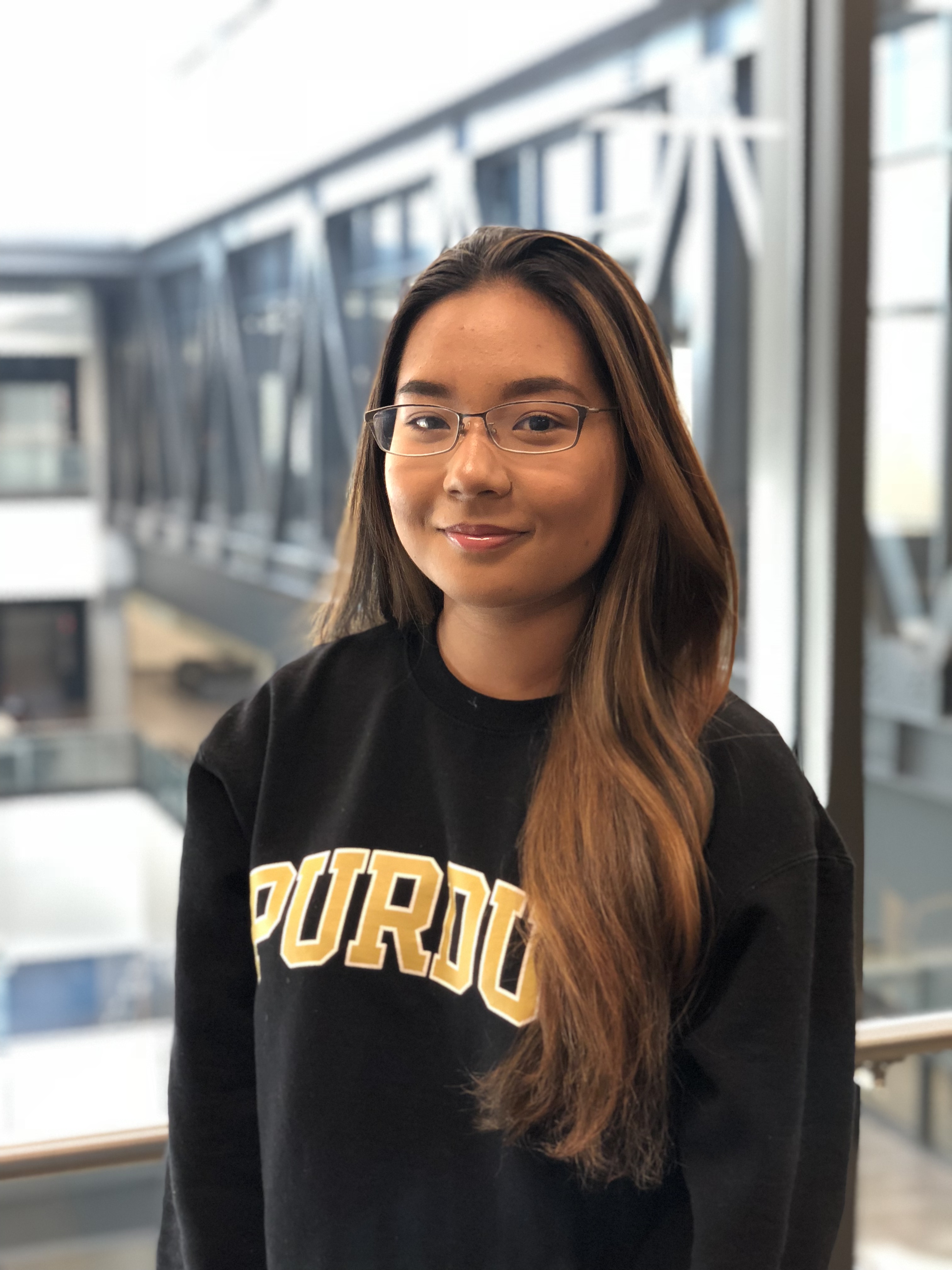 Sakura Ito
Ito1@purdue.edu
Singapore, Singapore
Major: Psychological Sciences
Minor: Human Resources
Graduating: Spring 2021
Why Purdue: It is a well-rounded school with a diverse international community.
Fun Fact: I hate ketchup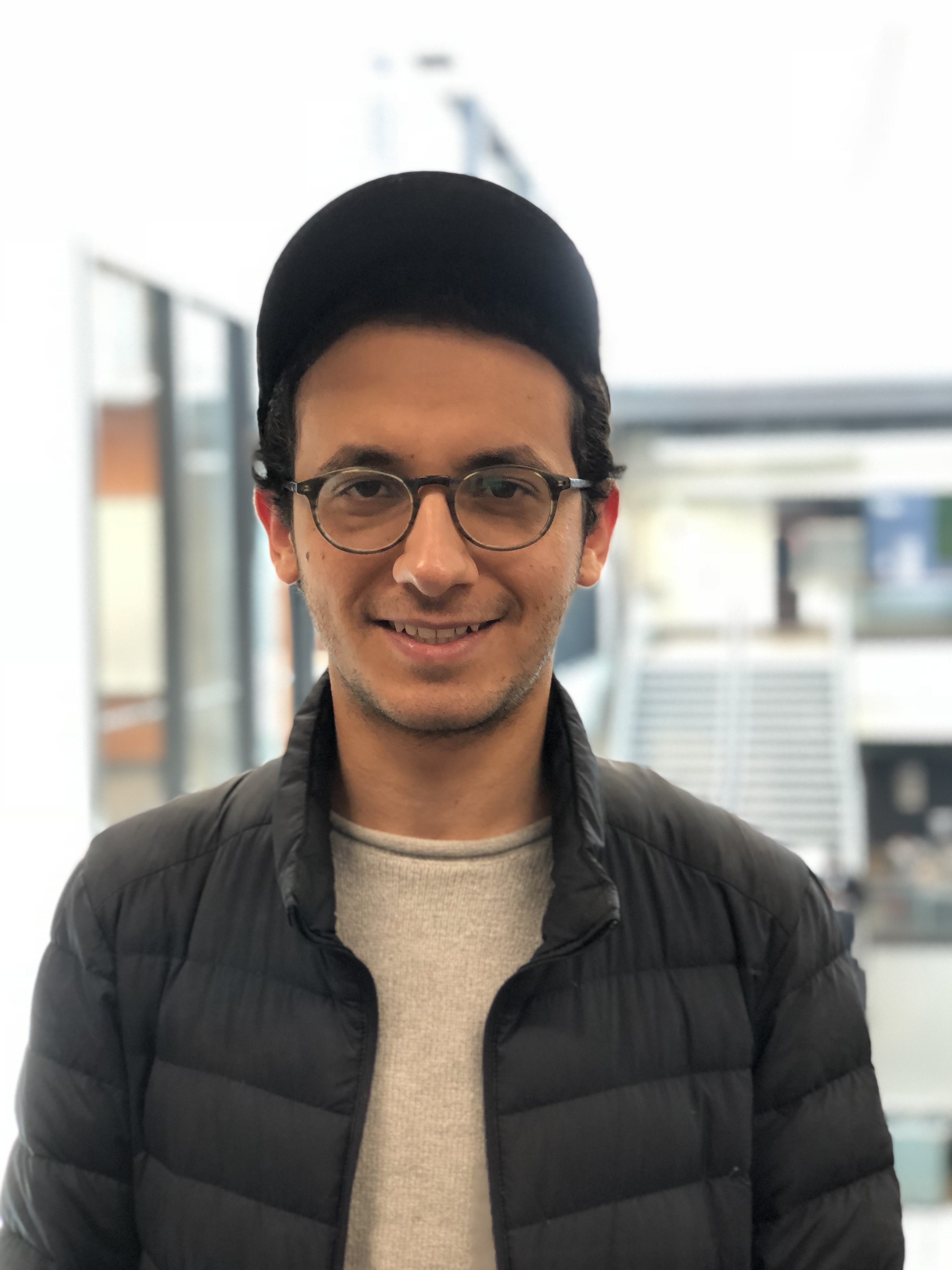 Ali Al-Keldi
aalkeldi@purdue.edu
Yemen
Major: Computer Science and Physics
Minor: Mathematics
Graduating: Spring 2020
Why Purdue: Good place for academic performance, and few distractions.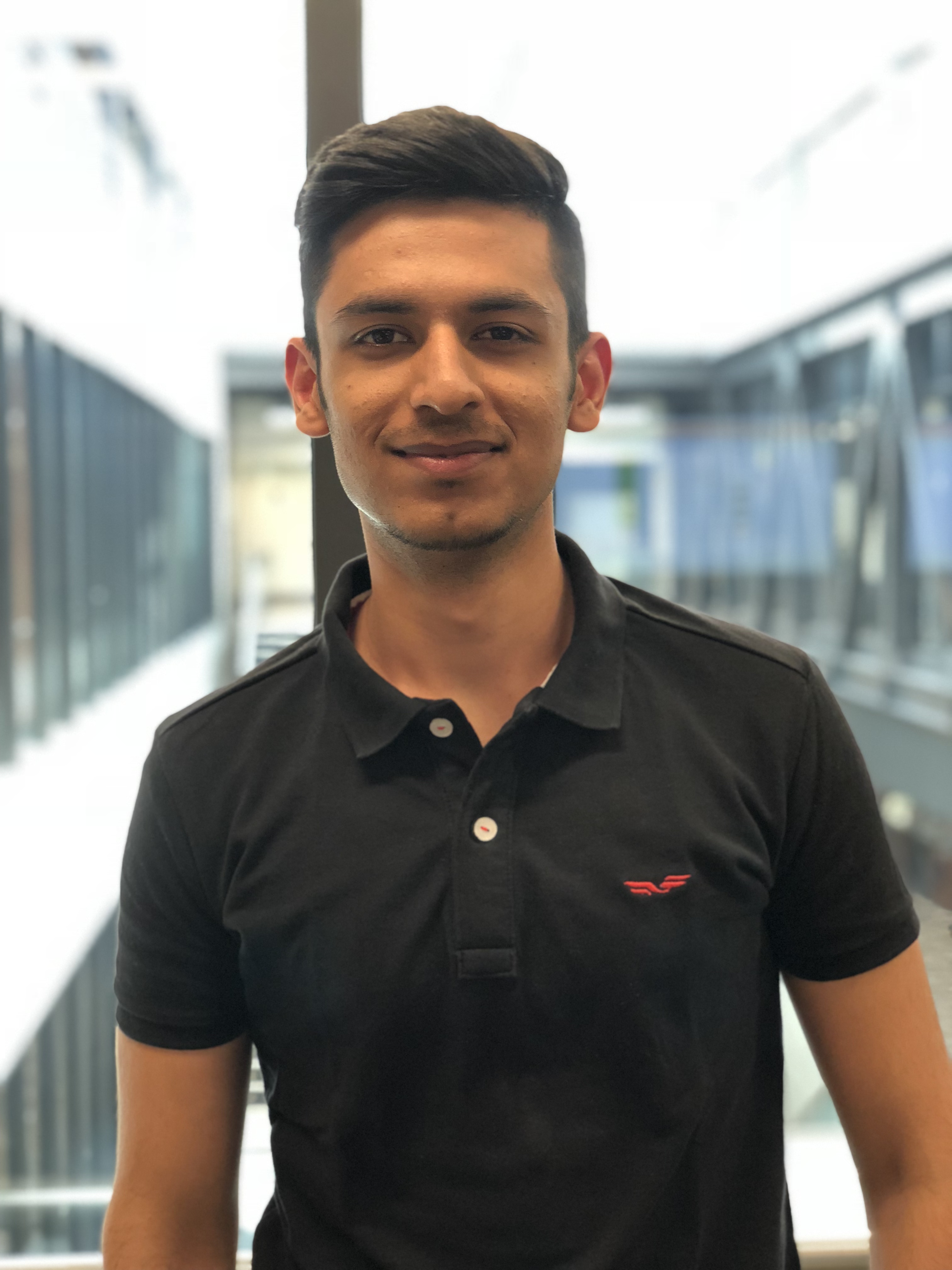 Harshit Juneja
hjuneja@purdue.edu
Jaipur, India Major: Mechanical Engineering
Graduating: Spring 2019
Why Purdue:The campus and community is welcoming making it a great package for academics and college life.
Favorites:Turkey run is a great place to go hiking. Fun Fact: Longest run as a full back: 57 yds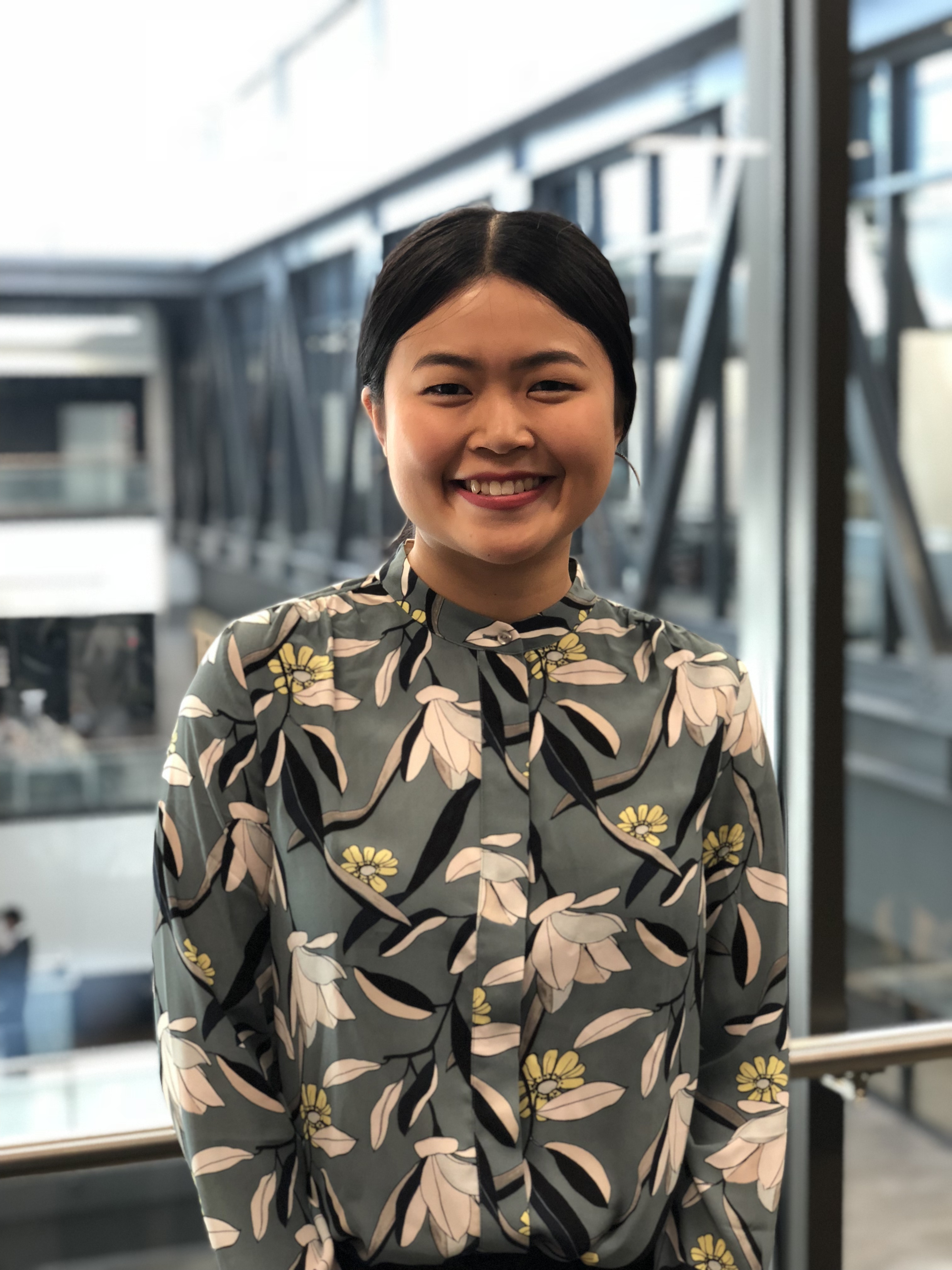 Shuangwen Yang
Yang1084@purdue.edu
Zhengzhou, China
Major: Landscape Architecture
Graduating: Spring 2020
Why Purdue:You'll find out why when you get here!
Fun Fact:People think we as landscape architects mow grass. But we are designers! We draw!We make the world a greener and better place!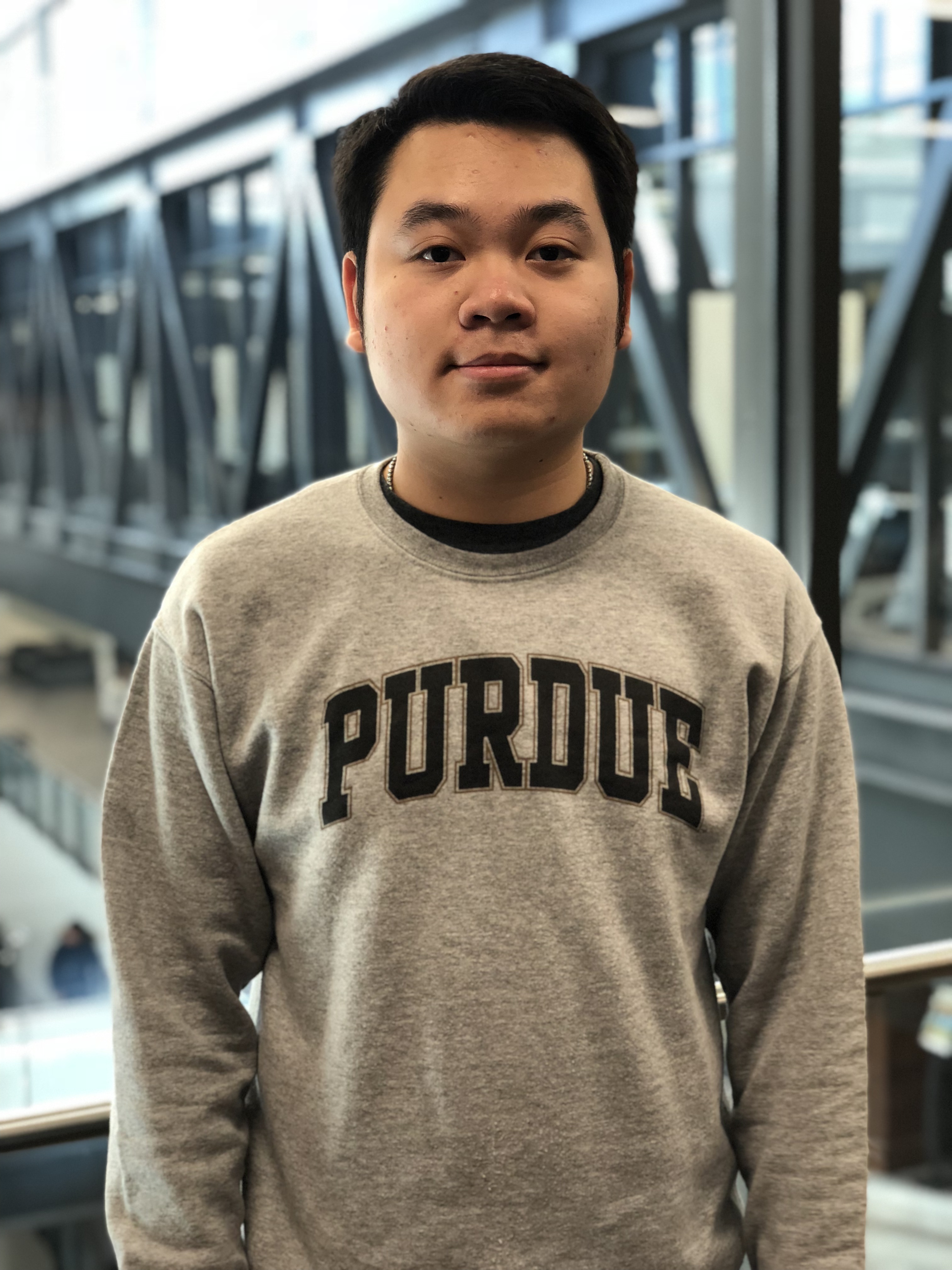 Khoa Le
Le82@purdue.edu
Ho Chi Minh City, Vietnam
Major: Computer and Information Technology
Minor: Management
Graduating: Fall 2020
Why Purdue:Purdue University offers me a great curriculum to explore different tracks in my IT major.
Favorites:Host-A-Boiler Program, Peer Success Coaching Program, various on-campus clubs
Manuel Palau
mpalau@purdue.edu
Cali, Colombia
Major: First Year Engineering
Graduating: Spring 2021
Why Purdue:Purdue offers a unique Industrial Engineering education that no other university in the nation offers as it merges both the technical concepts of engineering with the humane side of society; fundamental for any successful engineer.
Fun Fact:There is nothing I love more than watching, playing, or talking about soccer.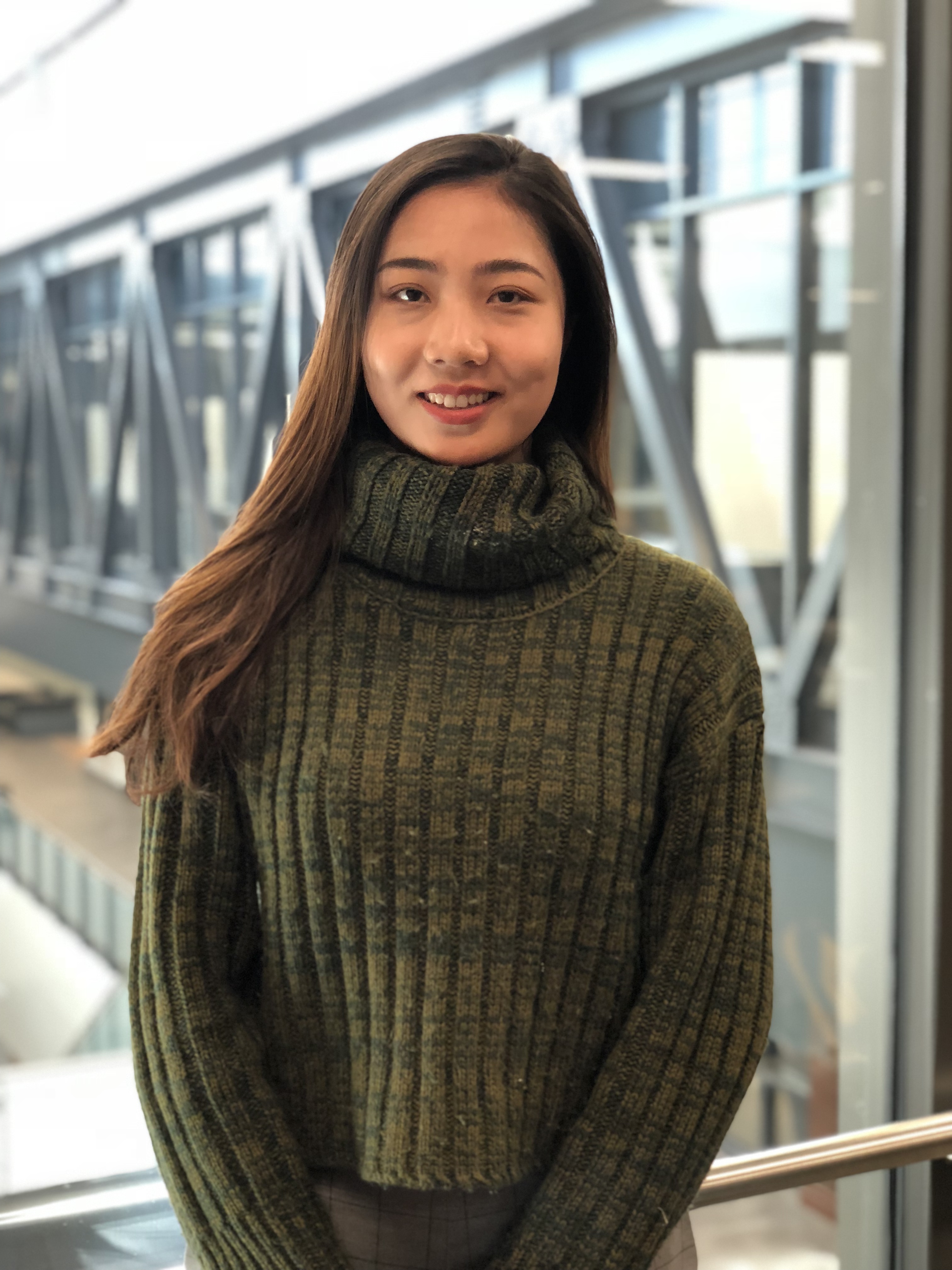 Jinghan Jiang
Jiang372@purdue.edu
Shanghai, China
Major: Accounting and Finance
Graduating: Spring 2018
Why Purdue:Purdue has a large alumni network and strong education.
Favorites: Purdue Memorial Union, Poke, Freshens
Fun Fact: Traveled to four countries at the end of 2017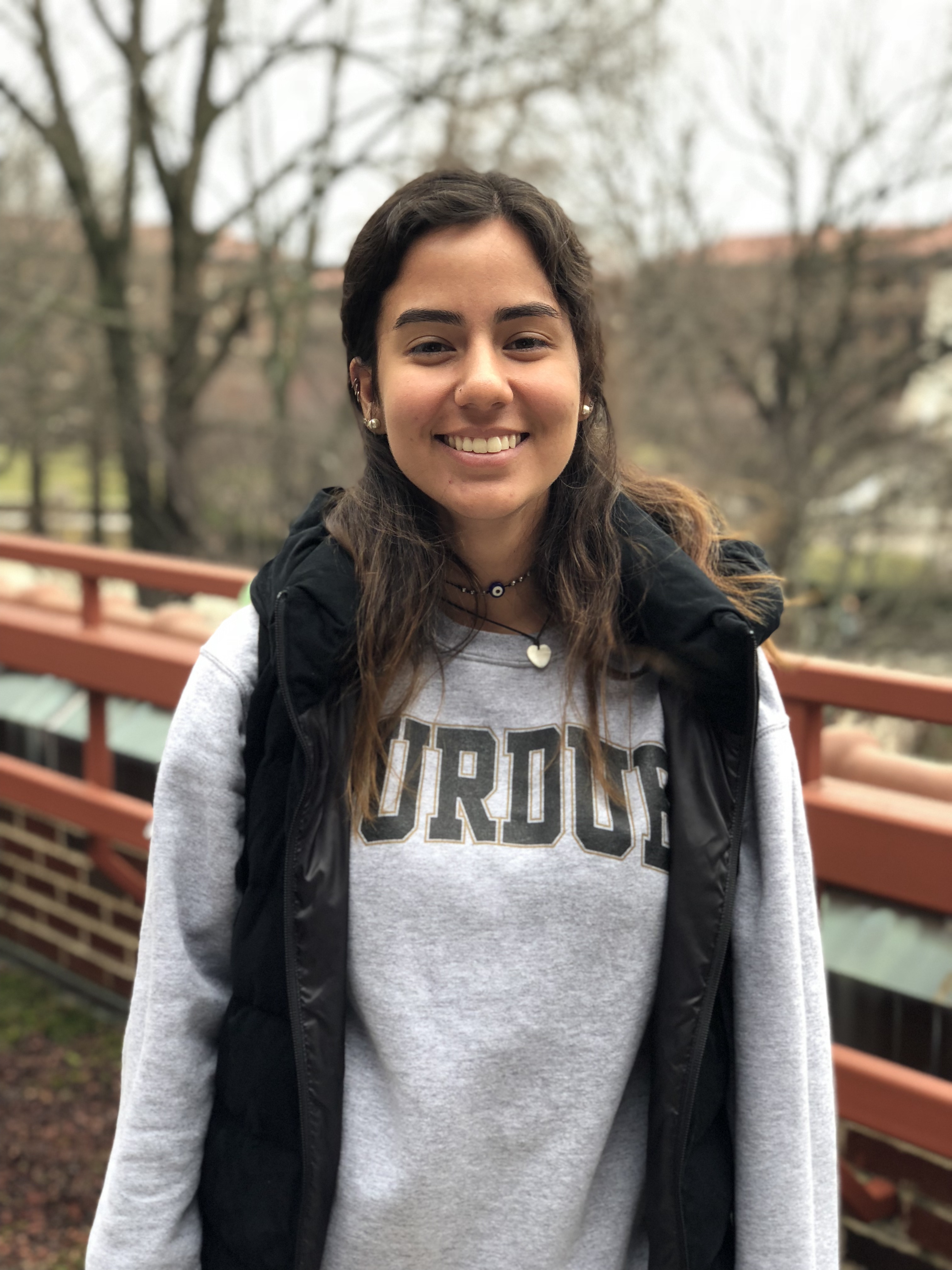 Valeria Martinez
Mart1458@purdue.edu
Lima, Peru Major:Nutrition and Dietetics
Graduating: Fall 2021
Why Purdue:I was looking for a university that had a big campus, green spaces, and snow in the winter; I wanted a college experience that would be different than the one I would have had if i had stayed in Peru.
Favorites:Hicks Library - favorite place to study with friends or do homework between classes.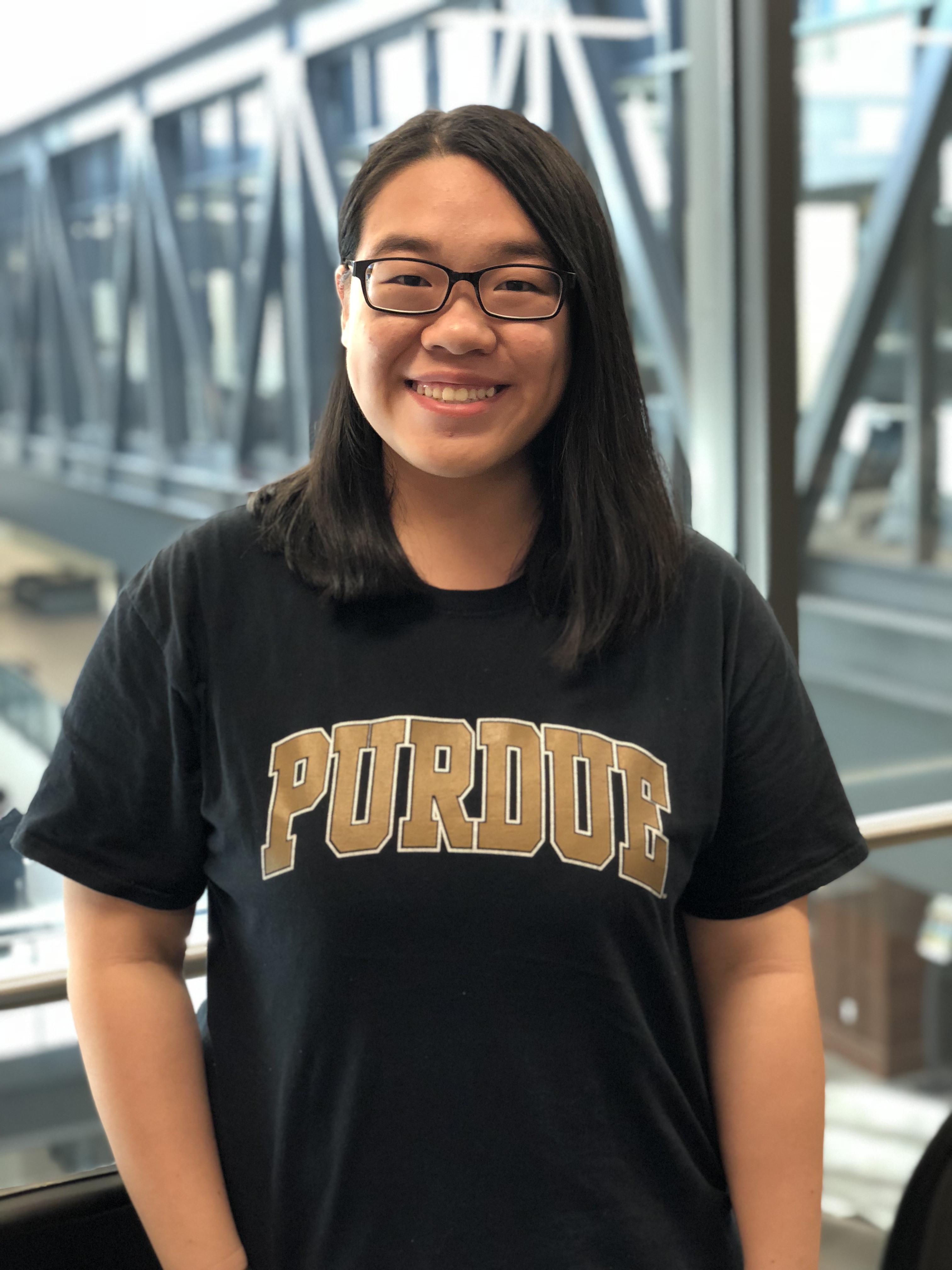 Kamun Goh
gohk@purdue.edu
Subang Jaya, Malaysia
Major: Actuarial Sciences and Applied Statistics
Minor: Economics Graduating: Spring 2020
Why Purdue:Purdue has professors that genuinely care about helping you do well at college, they would always encourage you to make the most out of your college experience and help you work on being employable upon graduating.
Fun Fact:I find horror movies funny, I always laugh while watching horror movies, but it's not my favorite genre of movie to watch.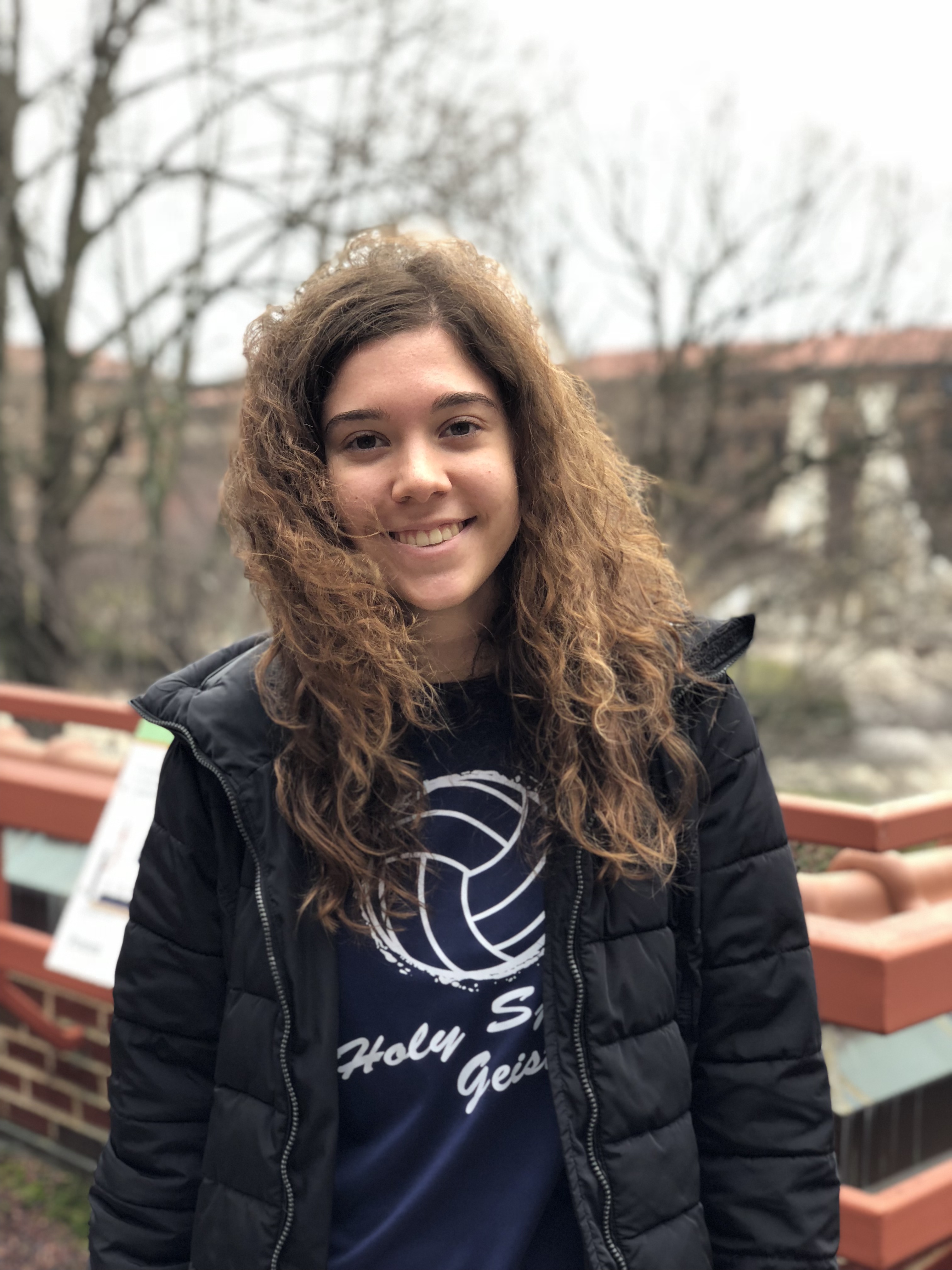 Ana Pascual-Garrigos
apascua@purdue.edu
Madrid, Spain
Major: Biochemistry
Graduating: Spring 2021
Why Purdue:Love the science atmosphere and the opportunities offered.
Fun Fact:I have three siblings and we were all born in a different season of the year.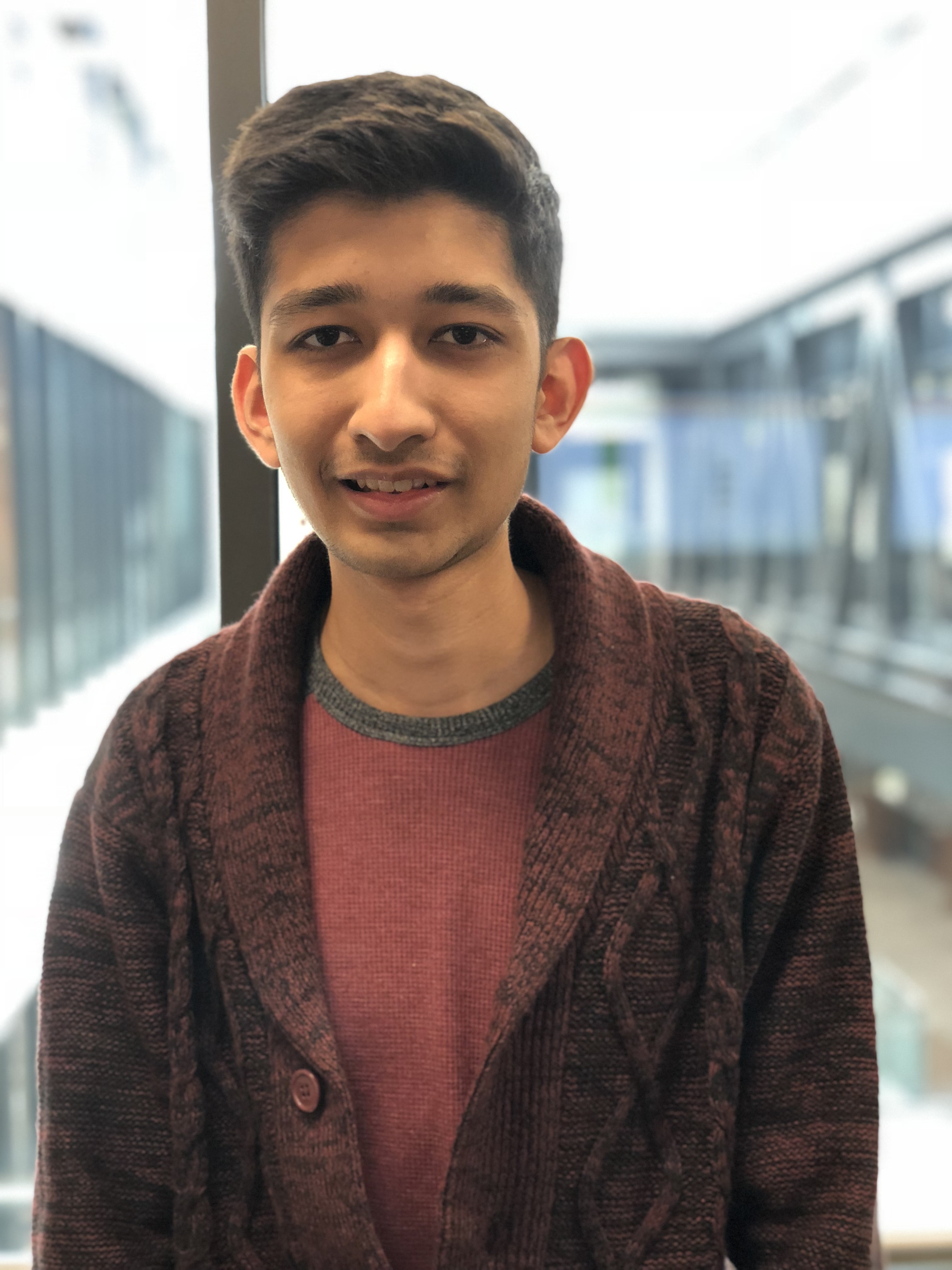 Deep Mehta
mehta110@purdue.edu
Mumbai, India Major: Industrial Engineering
Minor: Economics and Manufacturing
Graduating: Spring 2021
Why Purdue:Simply because it is one of the best public institutions in the U.S and a great place for learning. I absolutely love the vibe here on the campus!
Favorites:Greyhouse coffee, Five Guys, and Chipotle. Fun Fact:I am an avid tea drinker.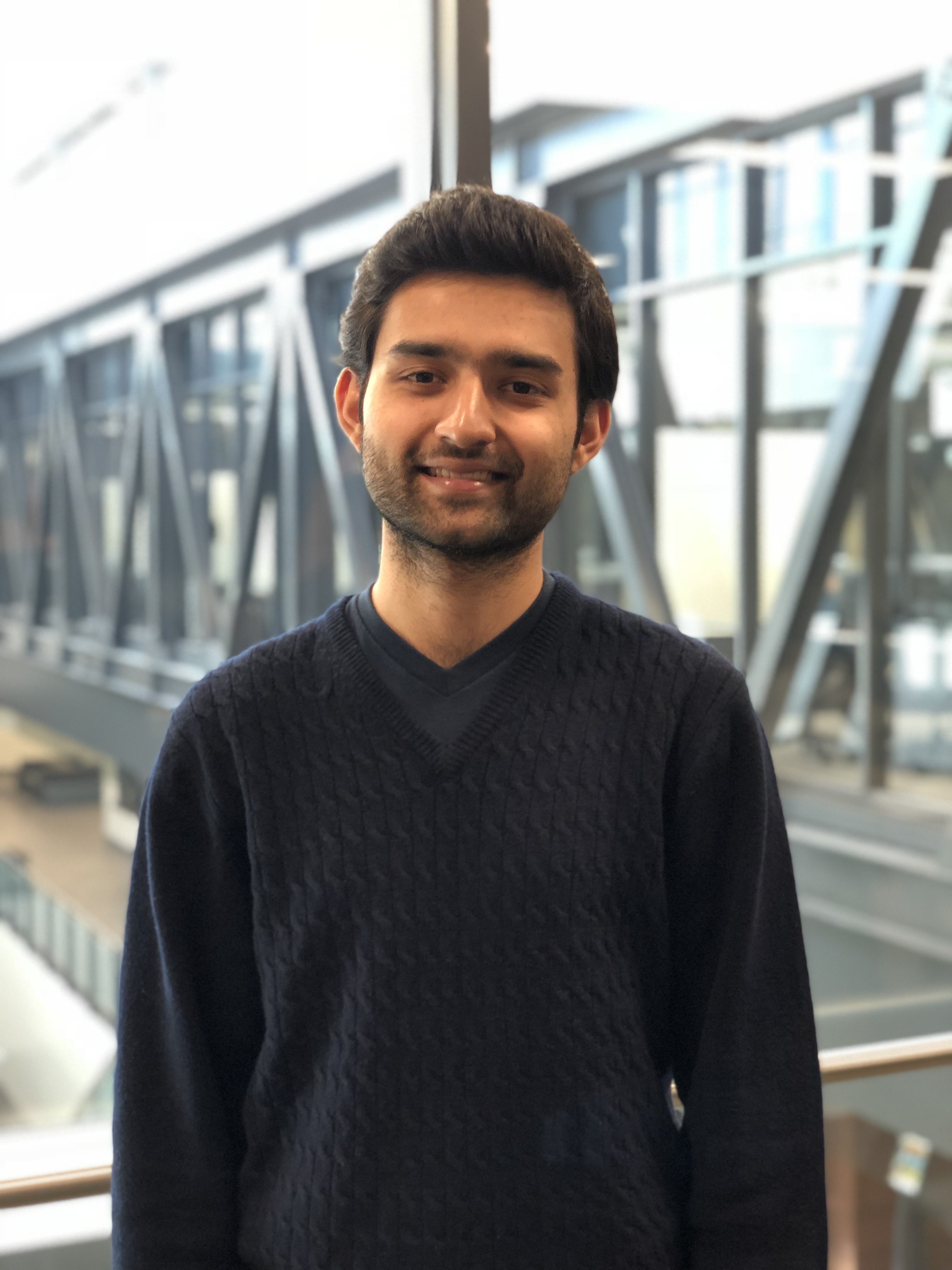 Muhammad Shaukat
mshaukat@purdue.edu
Pakistan
Major: Electrical Engineering
Minor: Theatre
Graduating: Spring 2019
Why Purdue:Purdue is an institution that has played a key role towards moulding me into a well-rounded individual. It has taught me self-dependency, punctuality, discipline, and has developed in me strong work ethic!
Favorites:THTR 13300
Fun Fact:I love playing soccer!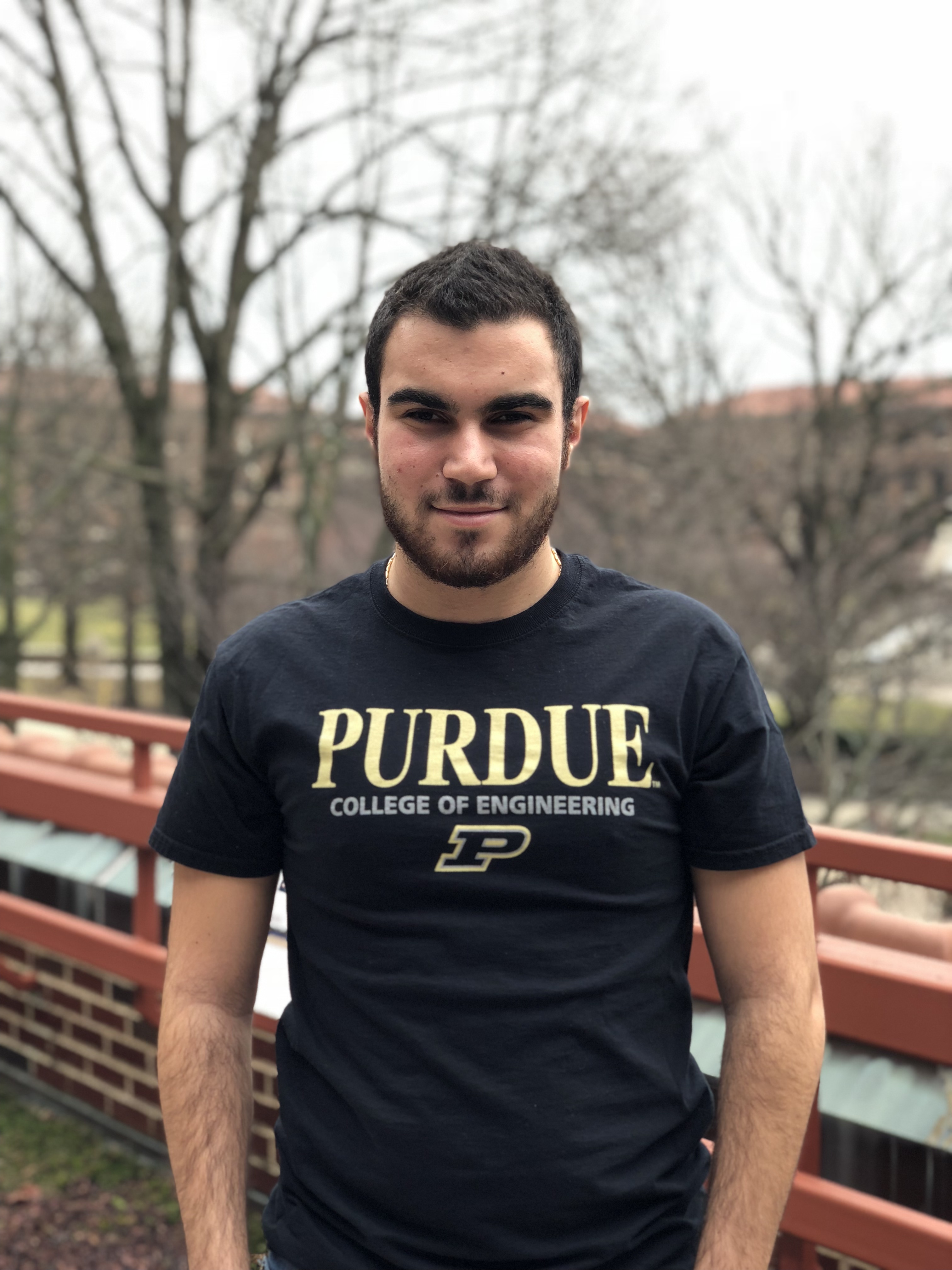 Karim El Khoury
kelkhour@purdue.edu
Beirut, Lebanon
Major: Computer Engineering
Graduating: Spring 2021
Why Purdue:Purdue stands out above other schools for the top 8 engineering program in the US, over 1000 clubs, and offers many study abroad programs.
Favorites:3rd Street Starbucks, Stacked Pickle, BIOCHEM 110
Fun Fact:I am only efficient when put under pressure. I eat, sleep, (study), laugh, repeat.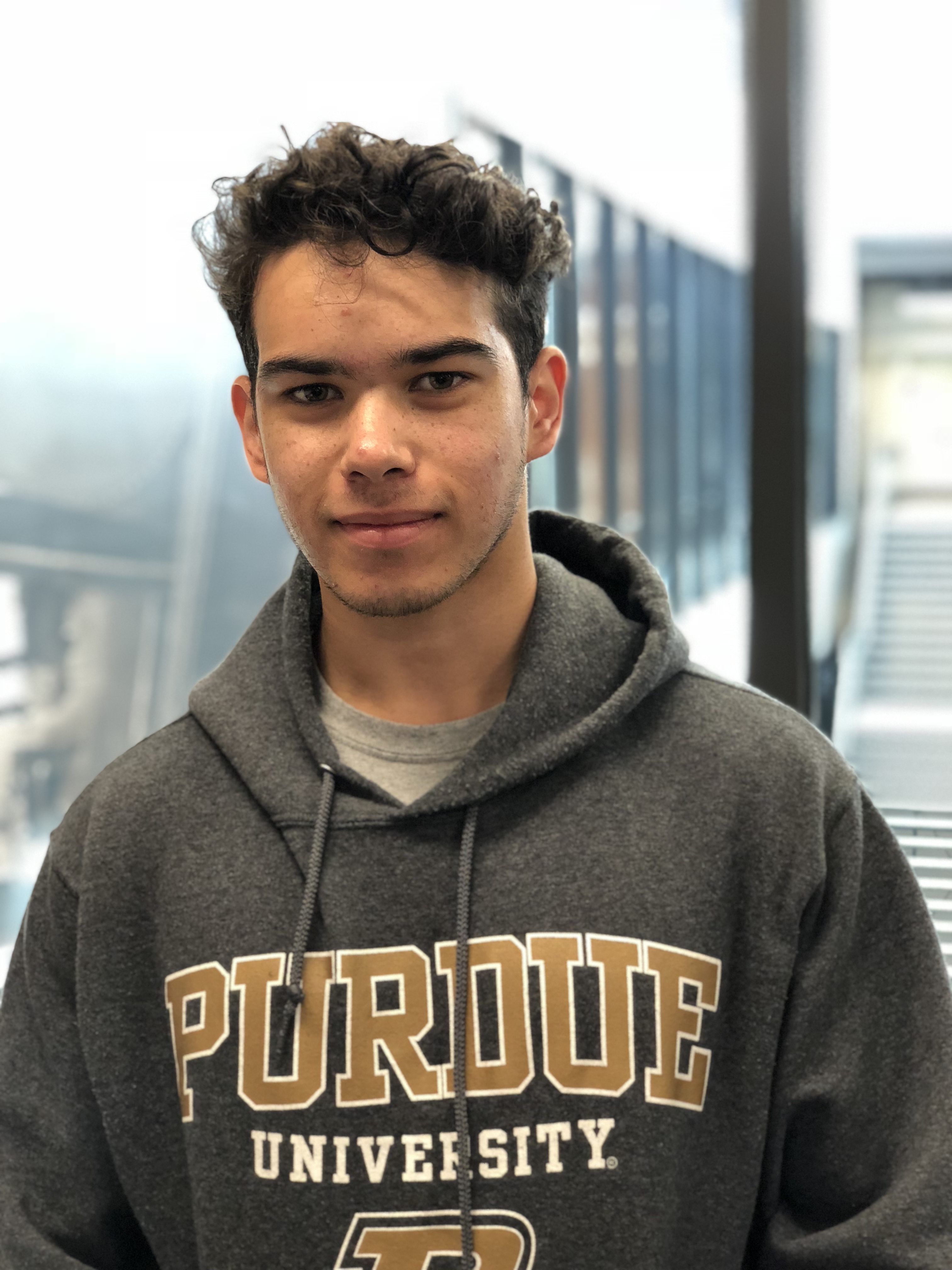 Cameron Adriaan
cadriaan@purdue.edu
Port Elizabeth, South Africa
Major: First Year Engineering
Graduating: Spring 2021
Why Purdue:I like how West Lafayette is a campus town where most of the people you meet, on or off of campus are fellow students.
Favorites:Noodles & Co, Co-Rec , and Tippecanoe Mall. Fun Fact:I am a type 1 diabetic, diagnosed just before my 6th birthday.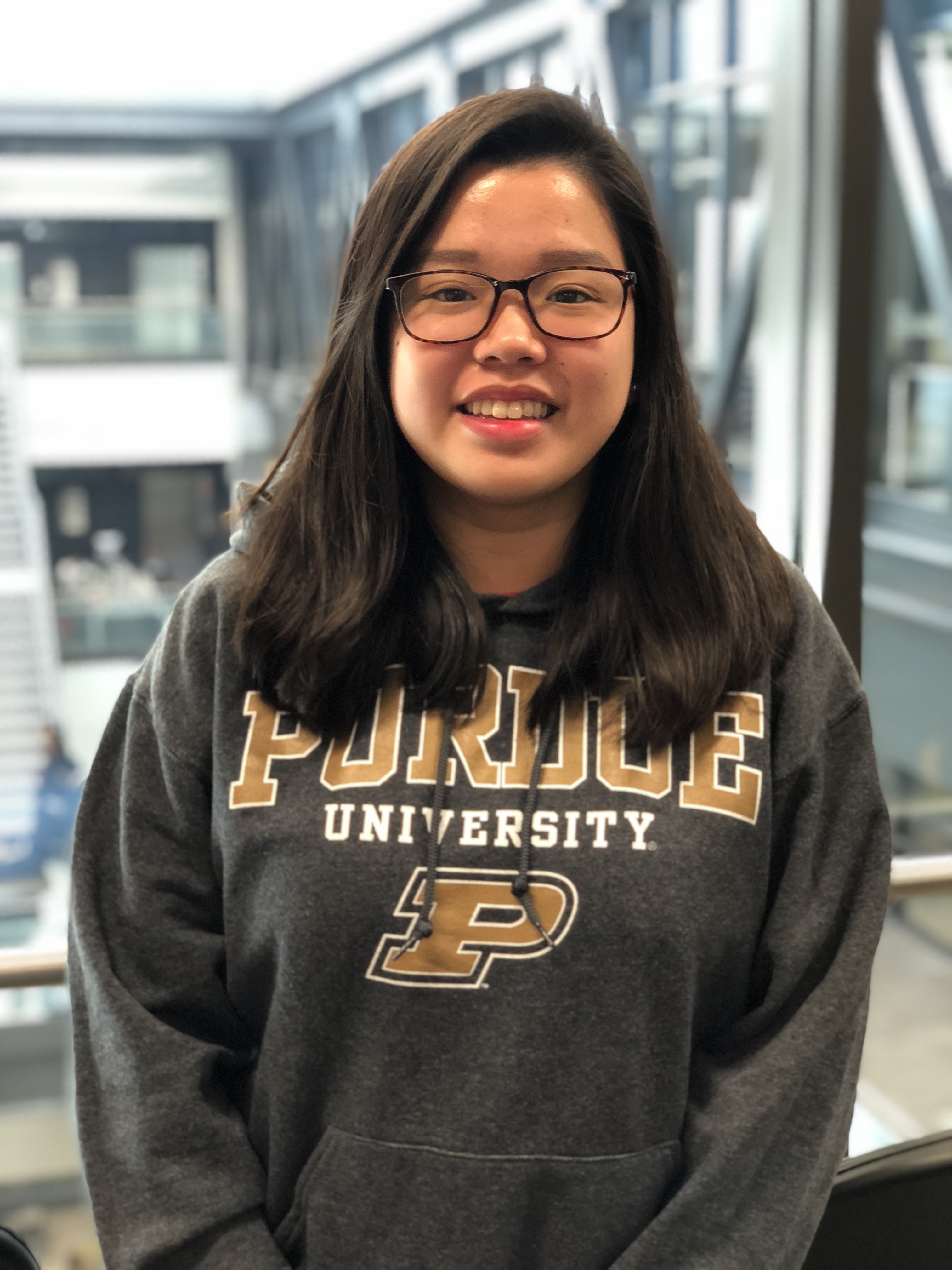 Shi Min Shermaine Diong
sdiong@purdue.edu
Singapore
Major: Communication
Graduating: Spring 2021
Why Purdue:I chose Purdue because of its challenging academic programs, the immense diversity and the endless opportunities. It's a place that I feel motivated to learn and discover new experiences.
Favorites:KungFu Tea
Fun Fact:A goal of mine is to visit every Disneyland in the world!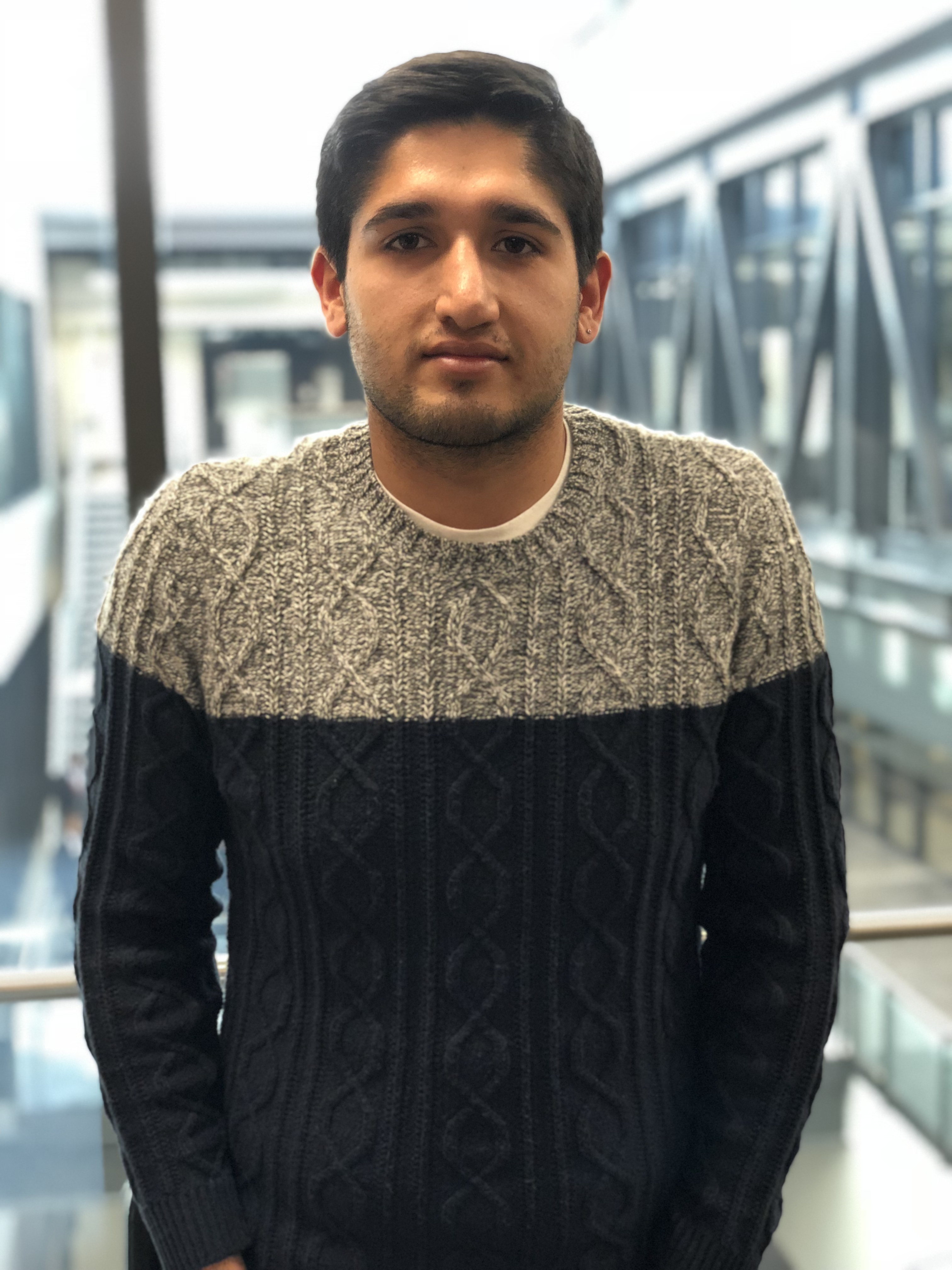 Piyush Juneja
pjuneja@purdue.edu
New Delhi, India
Major: English
Graduating: Spring 2019
Why Purdue:Its great culture and opportunities for students. Favorites:Vienna coffee shop, bowling with friends, reading books, taking walks around campus
Fun Fact:Traveling keeps me sane.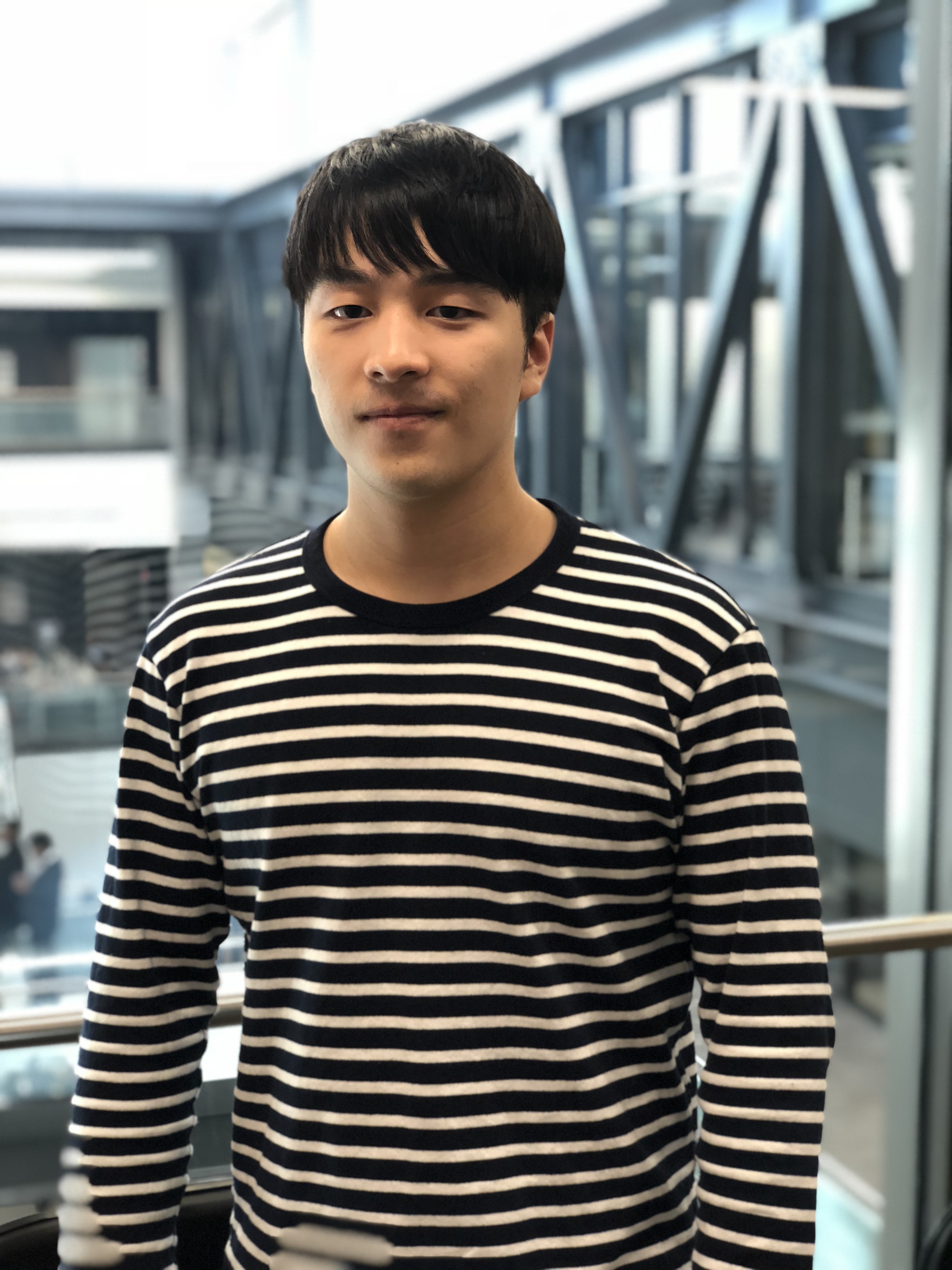 Sunwoong Kim
kim2615@purdue.edu
Dajeon, South Korea
Major: Pre-Pharmacy
Graduating: Spring 2023
Why Purdue:Purdue has one of the best pharmacy school in the nation.
Favorites:My favorite professor so far was professor DeBoer. He was energetic and passionate during all of his lectures.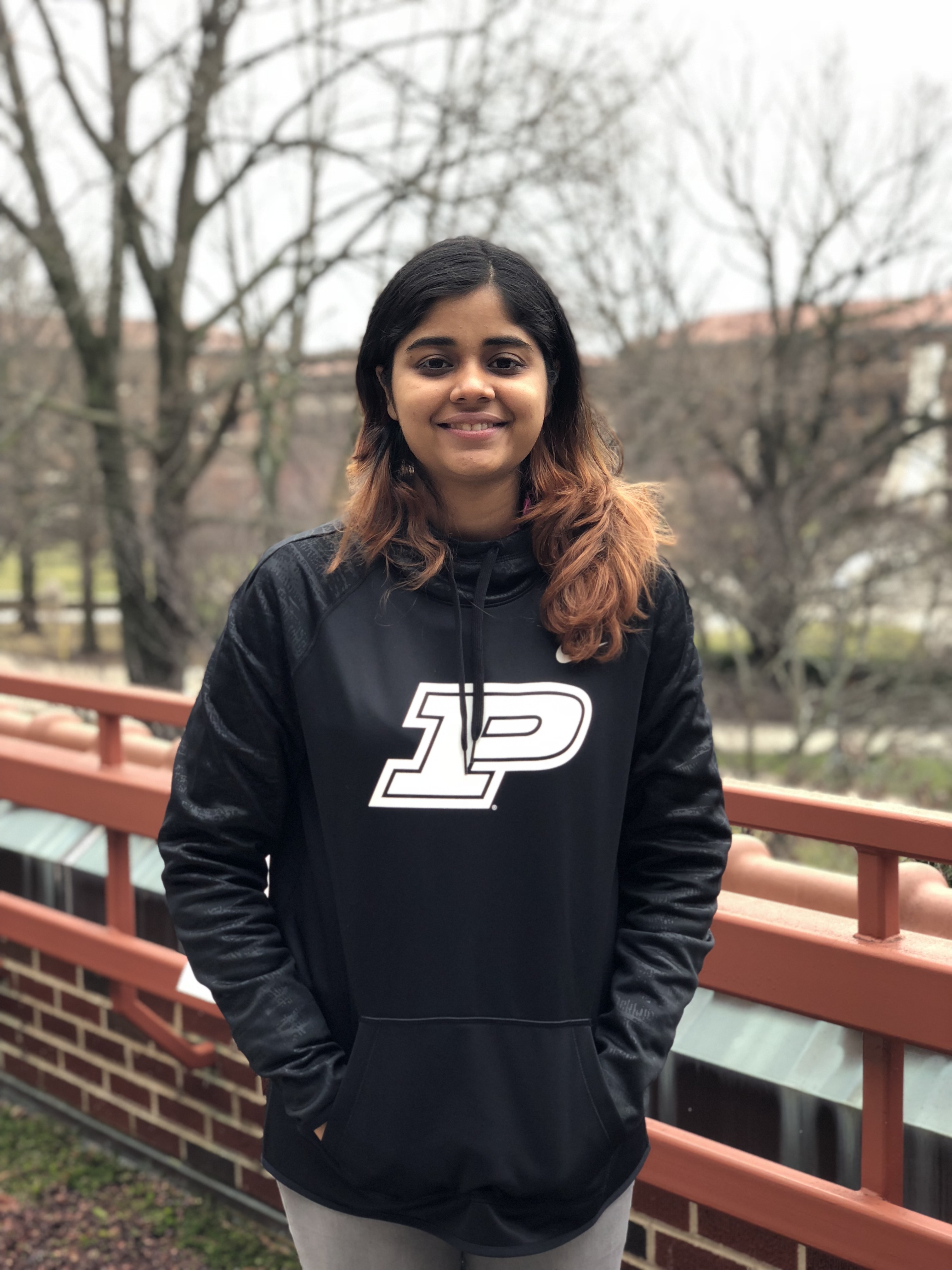 Mridula Jonnalagadda
mjonnala@purdue.edu
Singapore, Singapore
Major: Industrial Management
Graduating: Spring 2018
Why Purdue:I love the diversity of people at Purdue. I love the college town atmosphere and the opportunities that Purdue has to offer.
Favorites:Greyhouse coffee shop, Wilmeth Active Learning Center
Fun Fact:I lived in 4 different countries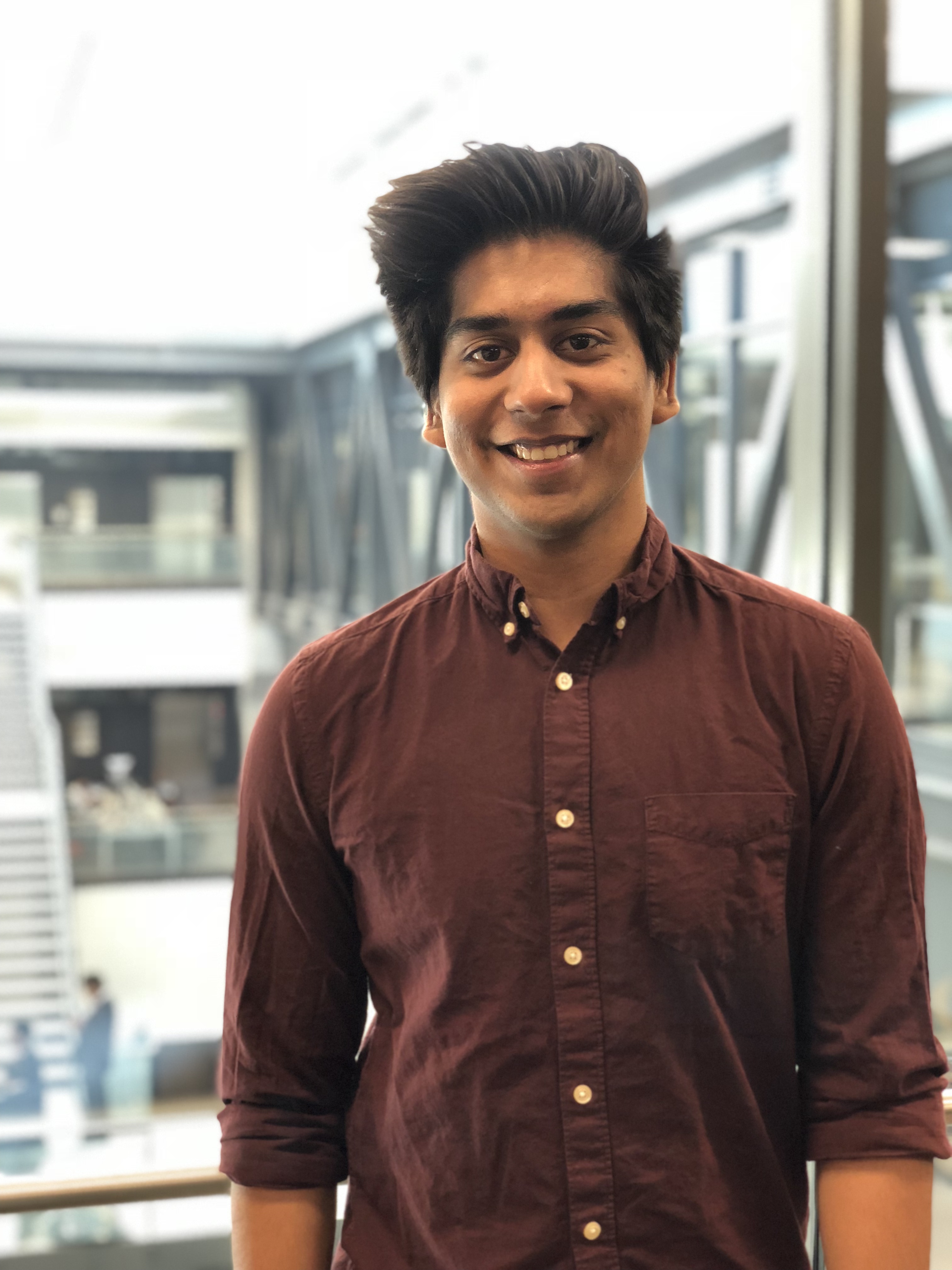 Yashowardhan Gupta
guptay@purdue.edu
Noida, India
Major: Aerospace Engineering
Graduating: Spring 2020
Why Purdue:Purdue offers a close knit community where anyone and everyone can feel like home. Being so big, everyone can find their own niche and excel.
Favorites:Breakfast at Triple XXX at 10 pm. Professor is Adrial D Bryan, my German professor for two courses now.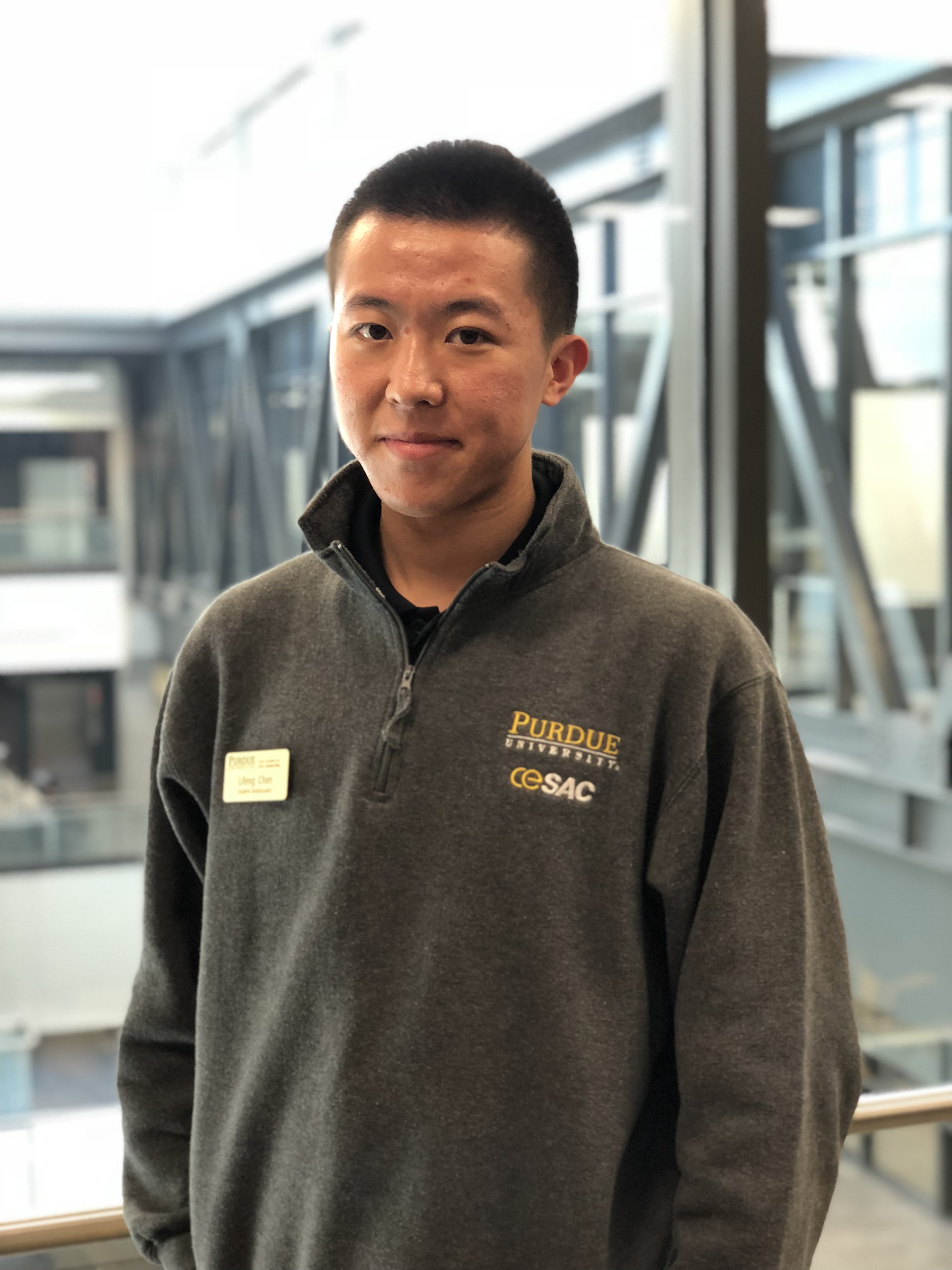 Lifeng Chen
chen1661@purdue.edu
Chengdu, China
Major: Civil Engineering
Graduating: Spring 2018
Why Purdue:Purdue fits in perfectly with my career aims and the engineering program here is excellent.
Fun Fact:I am the first Chinese member who was selected as a member by Purdue Civil Engineering Student Advisory Council.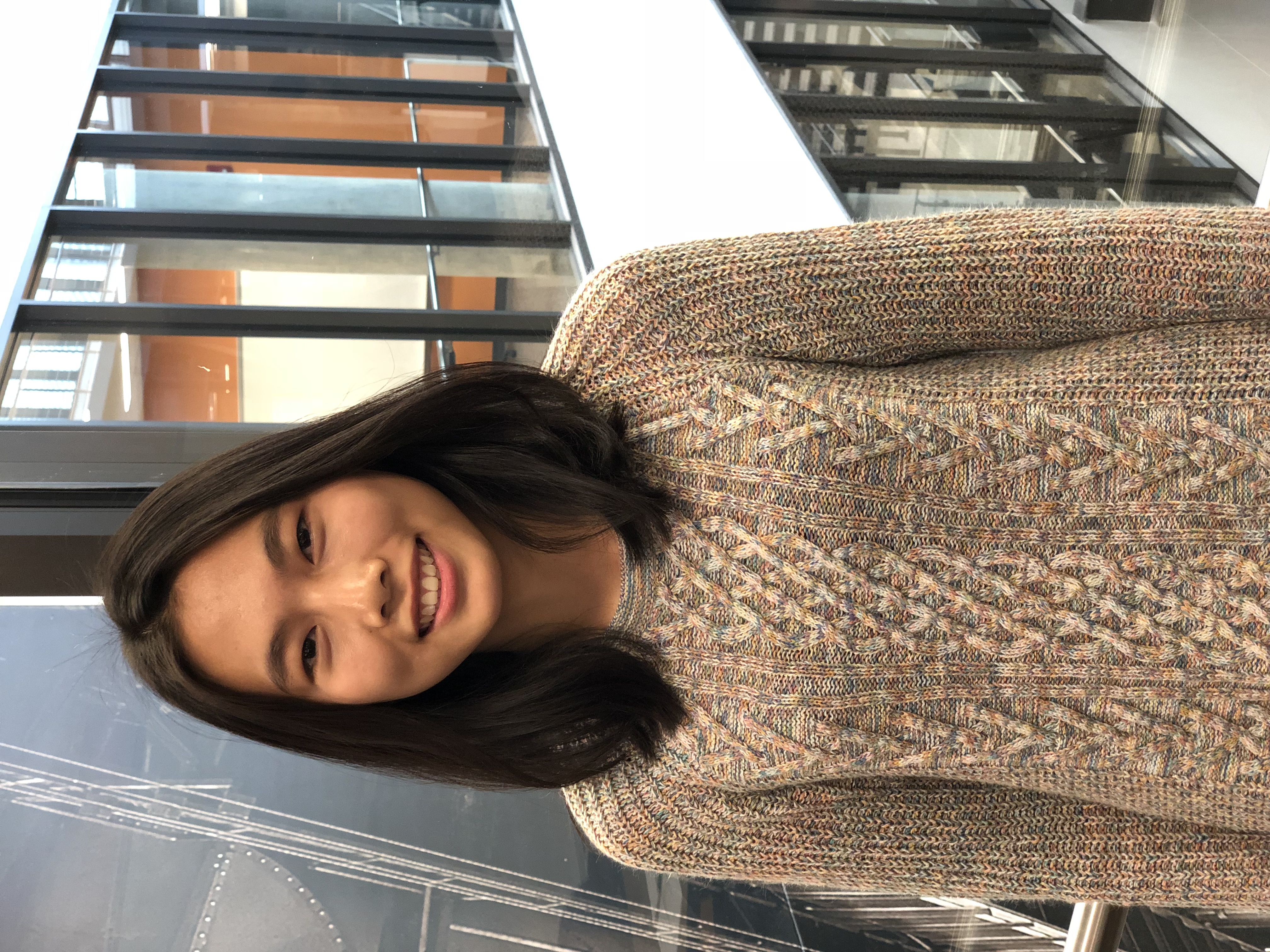 Khiang Thu Zin
kzin@purdue.edu
Mandalay, Myanmar
Major: First Year Engineering
Graduating: Spring 2021
Why Purdue:Purdue is well known for its Engineering programs and it offers many opportunities to seek for internships or co-op. Moreover, students and professor here are generally very friendly and willing to provide help.
Favorites:Freshen because it has really good smoothies and crepes. We can use our dining dollars there, which is a plus if you are in a meal plan!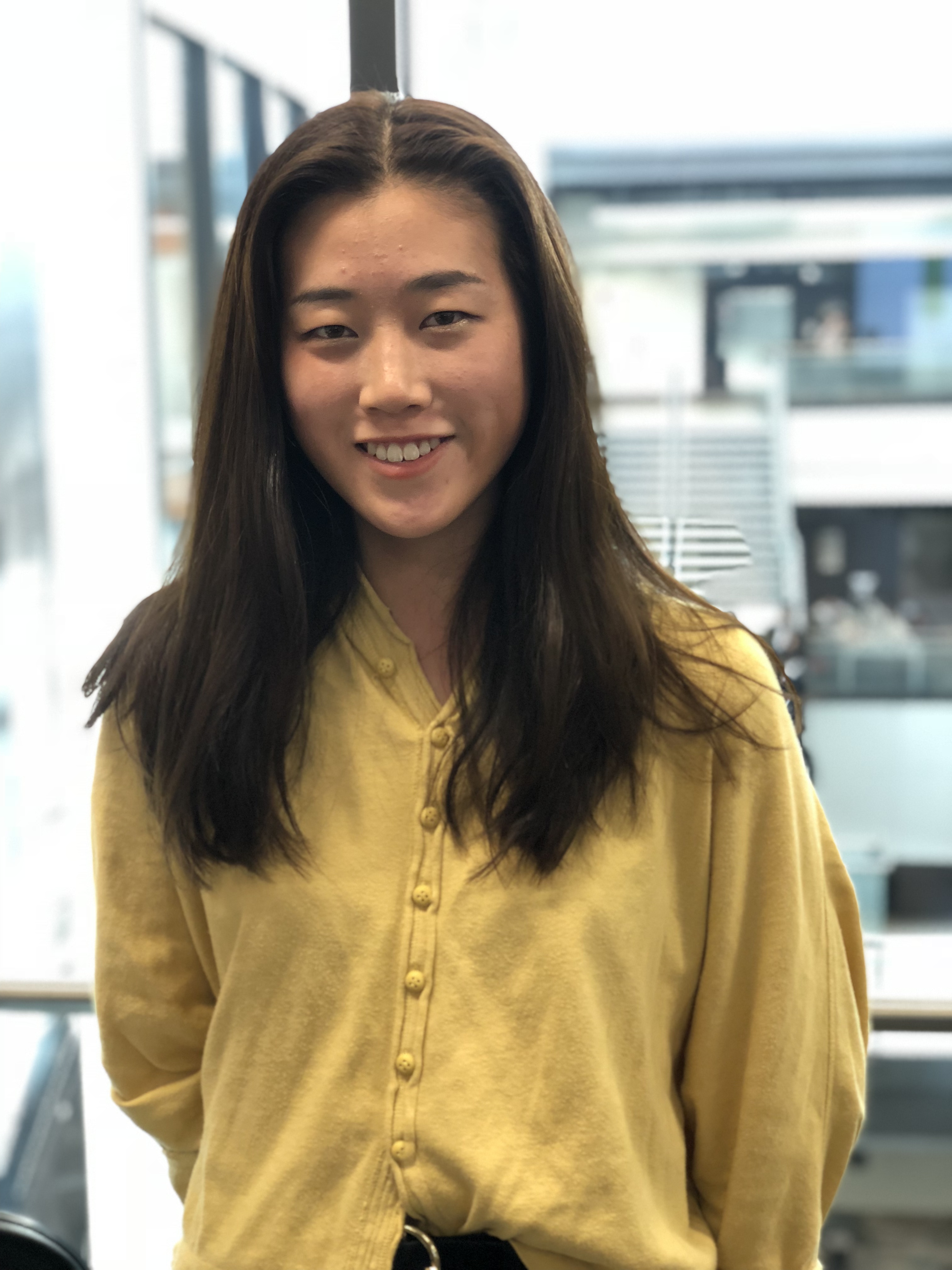 Christina Cao
cao236@purdue.edu
Auckland, New Zealand
Major: Nutrition and Dietetics
Graduating: Spring 2020
Why Purdue: Purdue offers many opportunities to students and through these opportunities I am able to not only grow as a person but have also discovered more about myself.
Fun Fact: My favorite animals are pigs.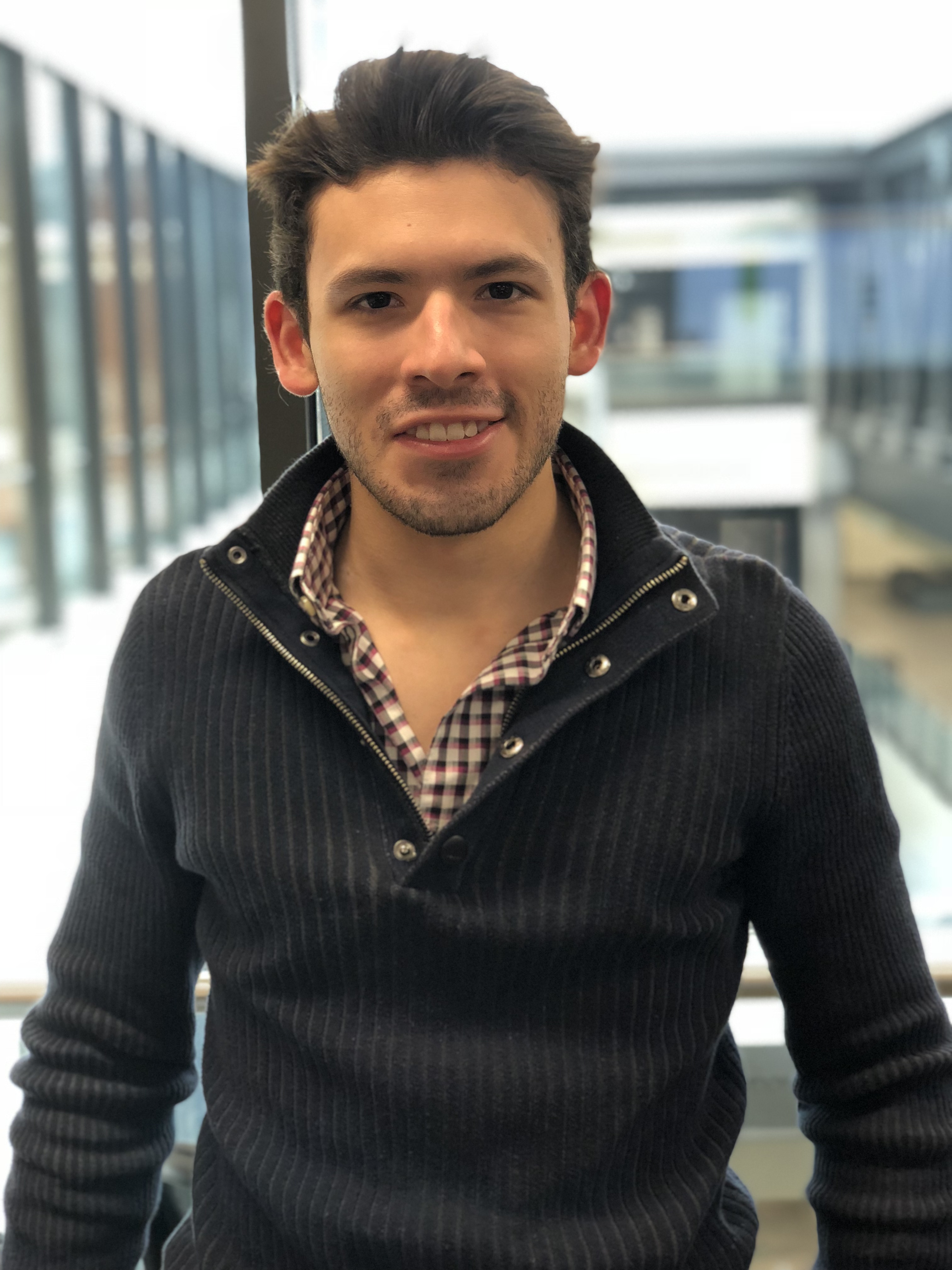 Fernando Herrera Tamacas
herreraf@purdue.edu
El Salvador
Major: Supply Chain Management
Graduating: Spring 2020
Why Purdue: Top school for supply chain management and my family members are Boilermakers.
Fun Fact: I understand Portuguese, but can't speak it yet. I'm a huge dancing aficionado (Bachata, Salsa, Cumbia).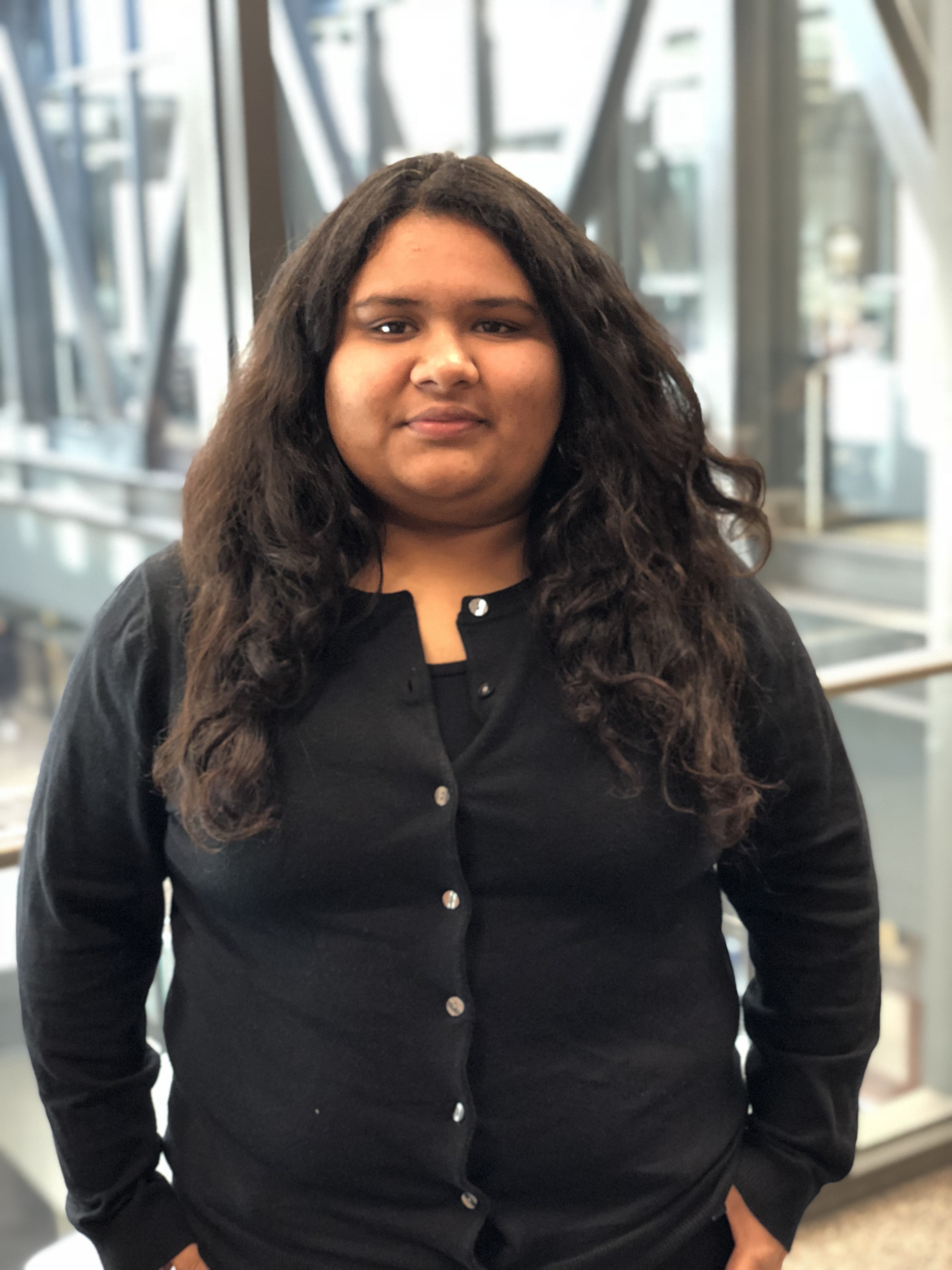 Sakhi Aggrawal
saggrawa@purdue.edu
Delhi, India
Major: Computer Science
Minor: Organizational Leadership
Graduating: Spring 2019
Why Purdue: Purdue is a great school to develop a personality that excels not only academically but dynamically across all fronts. It incorporates a deep sense of learning, curiosity, and excellence.
Fun Fact: If I could do only one thing, I would travel around the world in a 1949 Buick Super convertible and sing to the breeze.
Jianhe Tao
tao64@purdue.edu
China
Major: Mechanical Engineering
Graduating: Spring 2020
Favorites: Slayter Hill for the free concerts and relaxation
Fun Fact: I've come to love the Midwest and cornfields. They allow me to push my cycling limits in a safe environment.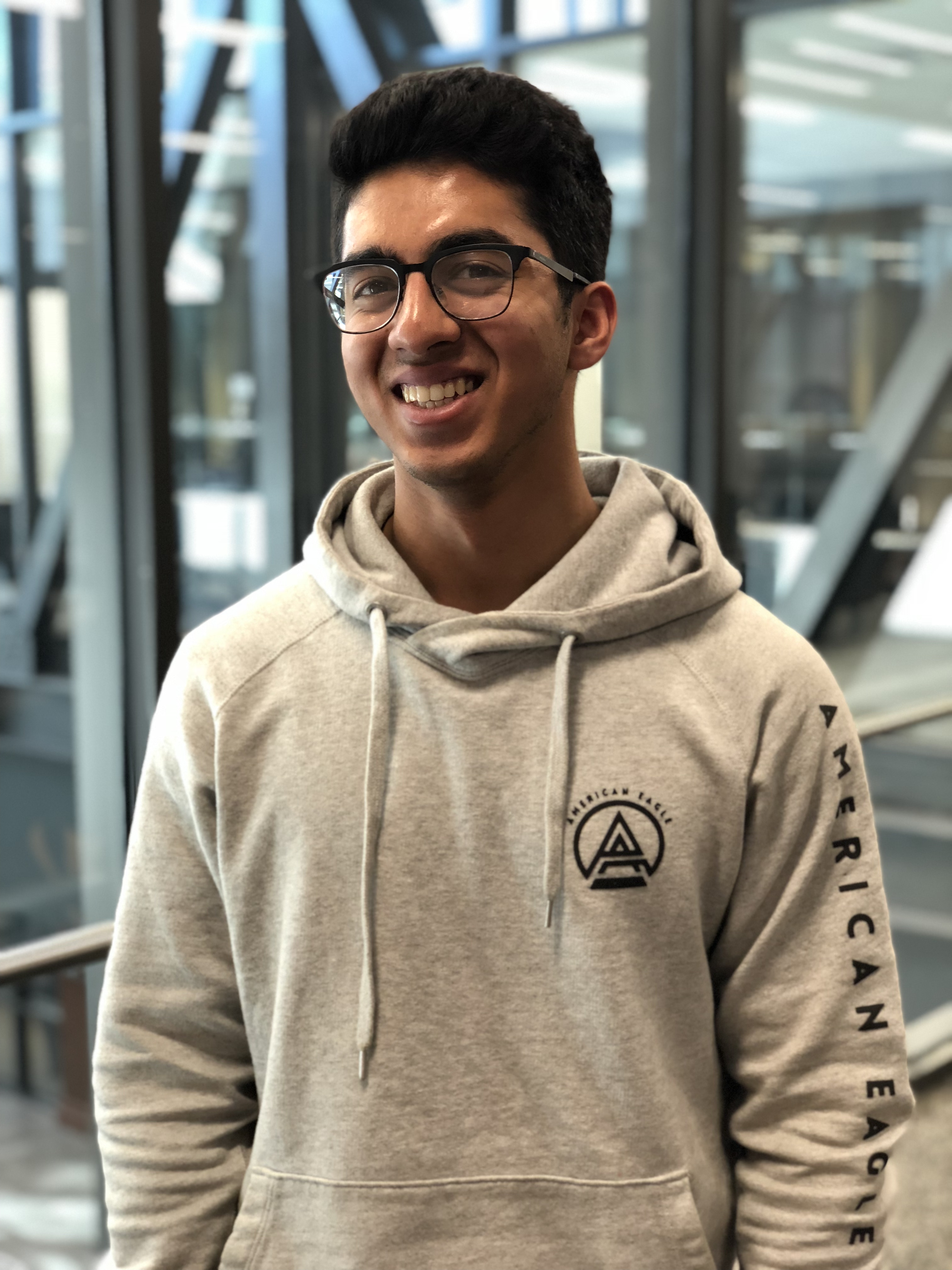 Romir Agarwal
agarw105@purdue.edu
Vadodara, India
Major: Mechanical Engineering
Minor: Computer and Information Technology
Graduating: Spring 2020
Why Purdue: Purdue gives me the opportunity to achieve my goals by becoming a more responsible and a hard working individual. As Boilermakers what we make, moves the world forward!
Favorites: Greyhouse Coffee Fun Fact: I have a patent to my name.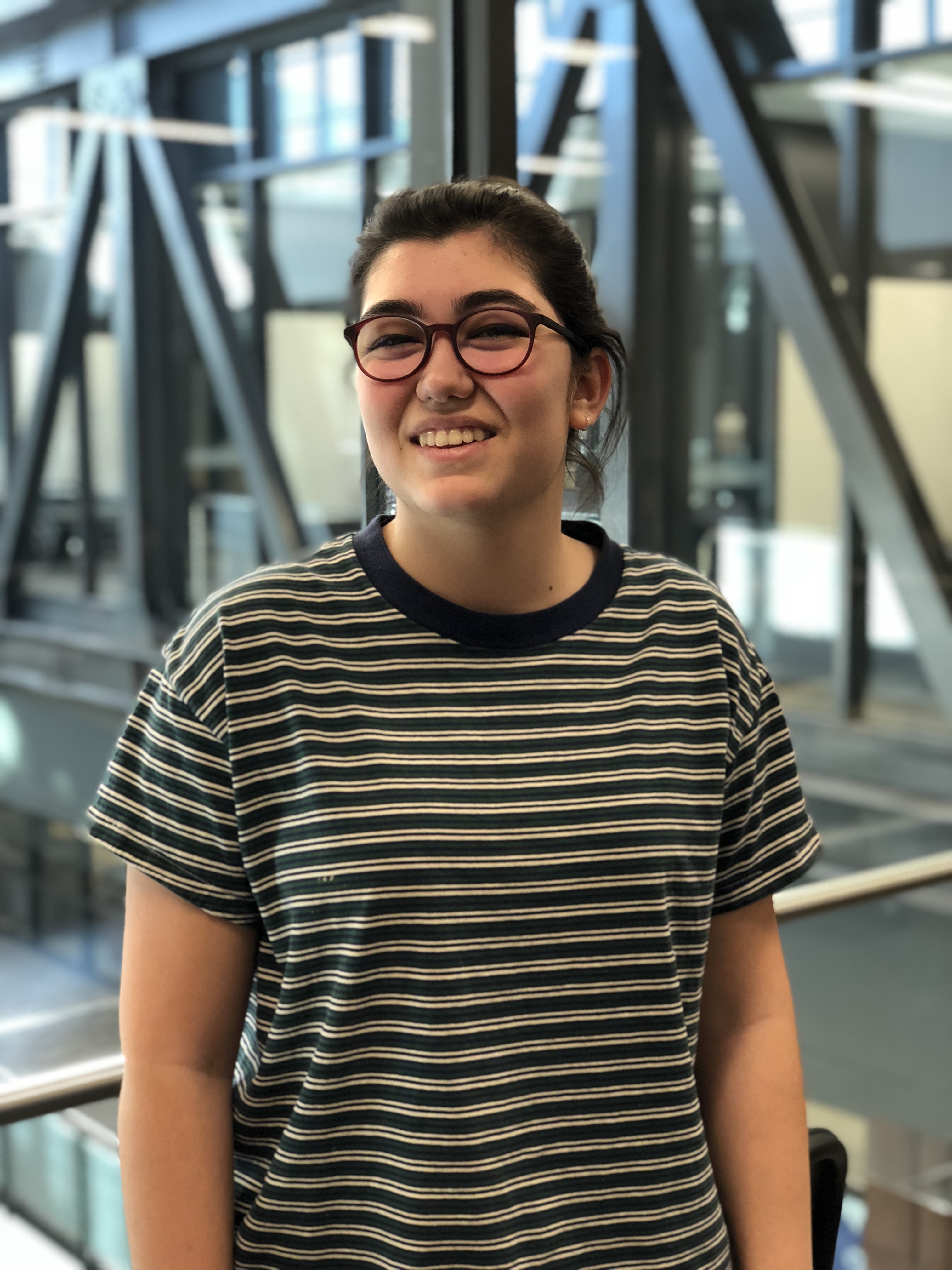 Ilayada Karagol
ikaragol@purdue.edu
Turkey
Major: Industrial Engineering
Minor: Management, Psychology
Graduating: Spring 2020
Why Purdue: Purdue offers one of the best Industrial Engineering programs in the nation along with many opportunities to be involved on-campus.
Favorites: Professors Susan Hunter and Kenji Matsuki
Fun Fact: I used to want to be a construction worker.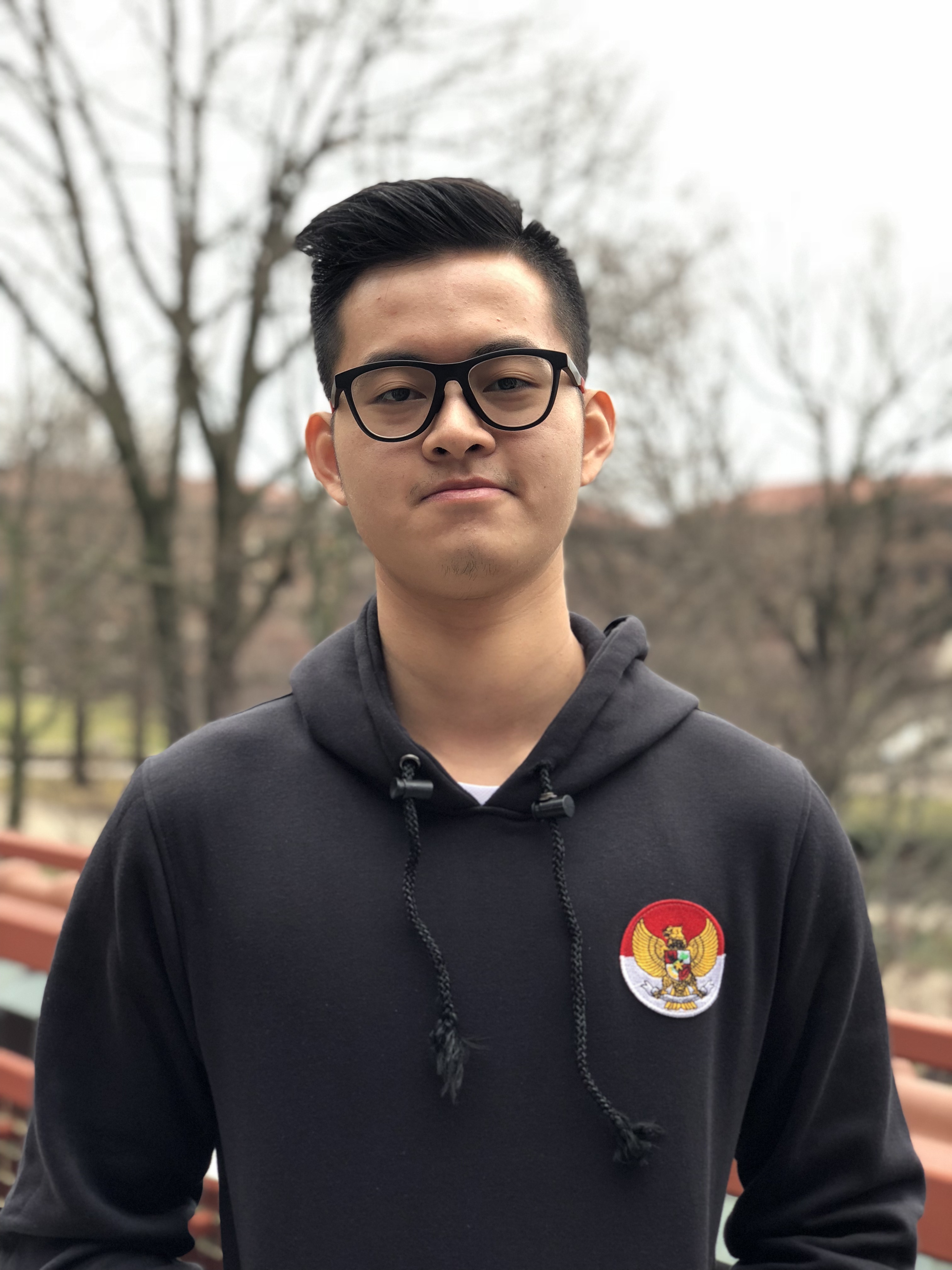 Marvin Jesse
jessem@purdue.edu
Surabaya, Indonesia
Major: Aerospace Engineering
Minor: Computer Science, Mathematics
Graduating: Spring 2020
Why Purdue:Purdue offers me many opportunities to enhance my academic knowledge by engaging in team projects as well as research opportunities.
Favorites: Latea Bubble Tea Lounge, Wabash Landing, and Amstrong Hall
Fun Fact: Love playing basketball and watching movies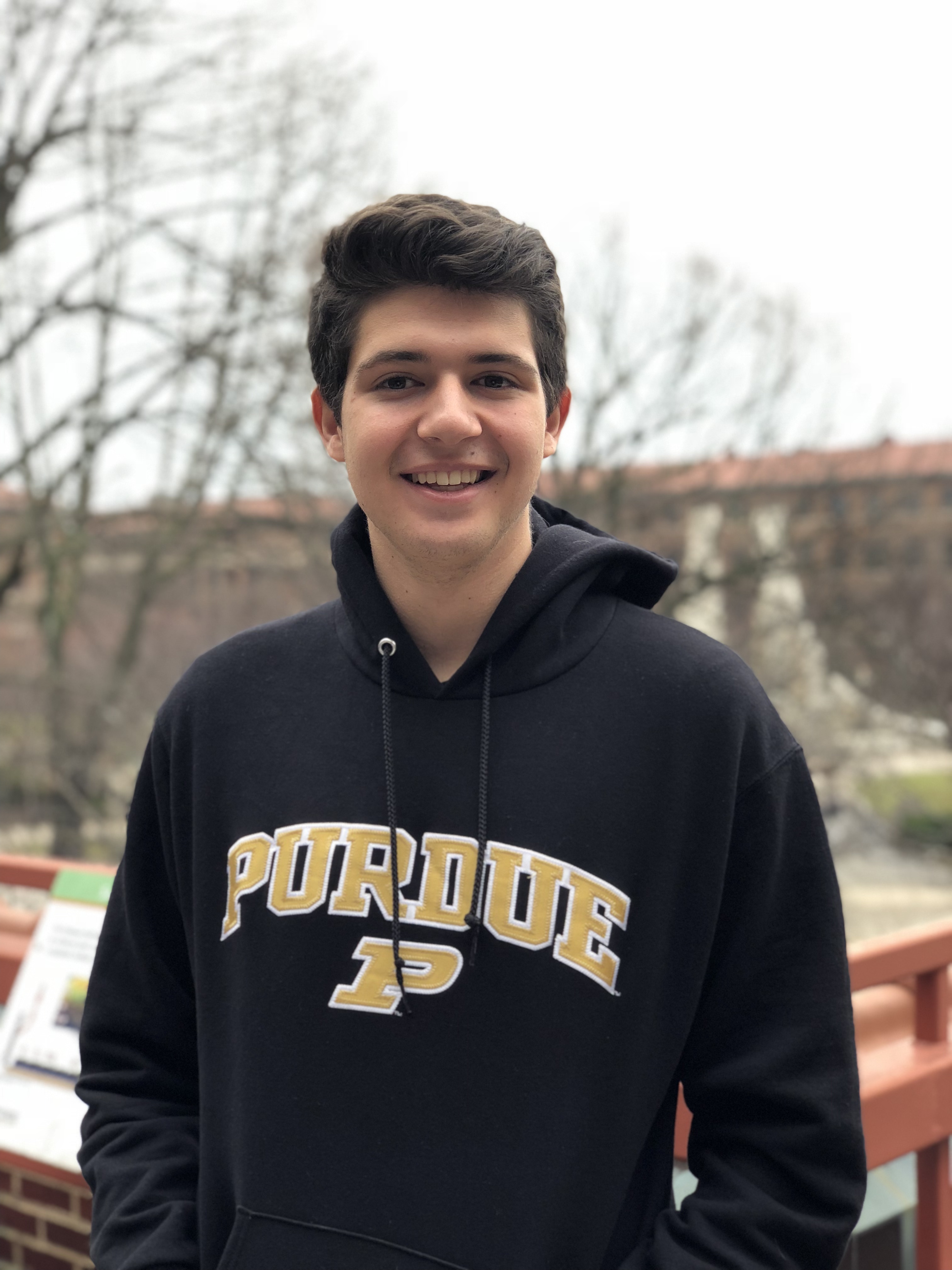 Luciano Handal
lhandal@purdue.edu
La Paz, Bolivia
Major: First Year Engineering
Graduating: Spring 2021
Why Purdue: While Purdue is a demanding and competitive university, the whole student body seems like a big family always helping each other.
Favorites: "The Gateway to the Future" Arch inspires me every morning before class.
Fun Fact: I learned to bake at the age of four so I could bake sugar free cakes for my diabetic dad.